2019: Presidency hits back at HSBC, says bank aided looting of Nigeria, keeping stolen funds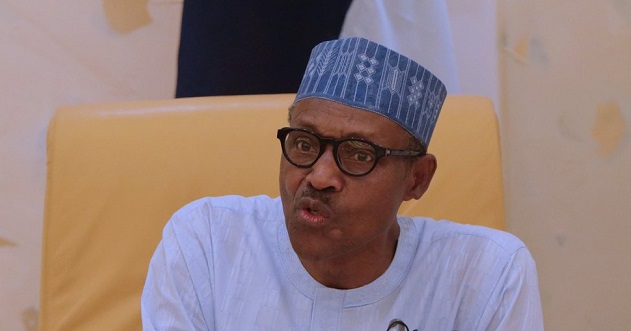 The Nigerian government has again reacted to comments by the global banking giants HSBC which advised against Nigerians voting President Muhammadu Buhari for a second term in office.
The government alleged, that the bank actively supported those who looted the nation's treasury, and still has such loots In it's keep.
The Economic Intelligence Unit of the Economist Magazine and HSBC had earlier said that a second term of President Muhammadu Buhari would stunt the economy.
The ruling All Progressives Congress (APC) described the reports as false, unreliable and deceptive, and that it was just another doomsday prophecy by international institutions about the Nigerian nation.
Reacting further, Garba Shehu, Senior Special Assistant to the President (Media & Publicity) said the has no moral right whatsoever to project that a "second term for Mr. Buhari raises the risk of limited economic progress and further fiscal deterioration."
According to him, the bank soiled its hand with ''millions of US dollars yet-to-be-recovered Abacha loot'', and continued until a few months ago to shield the stolen funds of one of the leaders of the Nigerian Senate.
Read also: VOTE BUYING: INEC may ban smart phones at polling booths
He also said, "Rather, we ask them to heed President Buhari's constant refrain: return our stolen assets, then see how well we will do.
"From the facts available to our investigation agencies, HSBC's put down on President Buhari is no more than an expression of frustration over the administration's measures put in place which has abolished grand corruption, the type which this bank thrives on in many countries.
"They may also just be out to discredit the President out of the fear of sanctions and fines following the national assets that are stolen.
"With the coming of President Buhari, it is not a secret that corruption, corrupt individuals, banks and other corporate entities that aided corrupt practices are under investigation for various offenses.
"For many of them, including their friends in the media, they would rather have President Buhari out of their way, for business as usual to return.
"Our investigation agencies believe that HSBC had laundered more than USD 100,000,000 for the late General Sani Abacha in Jersey, Paris, London and Geneva.
"Among these accounts on the records are: AC: S-104460 HSBC Fund Admin Ltd. Jersey ($12,000,000); AC 37060762 HSBC Life (Europe), U.K ($20,000,000) and AC: 38175076 HSBC Bank Plc. U.K ($1,600,000).
"The bank is also suspected in the laundering of proceeds of corruption involving more than 50 other Nigerians, including a serving Senator as earlier indicated.
"In a book, "Secrecy World: Inside the Panama Papers Investigation", published in 2017, Jack Bernstein told the story of global money laundering highlighting the unenviable place of the HSBC.
"This is a bank that states and federal authorities in the U.S. forced to pay $1.92 billion to settle charges of money laundering; fined $1.2 billion in Hong Kong for "systemic deficiencies" in bond sales and was made to pay $100 million in currency rigging settlement as reported by The Telegraph of 18th January, 2018", Garba stated.
RipplesNigeria… without borders, without fears
Click here to join the Ripples Nigeria WhatsApp group for latest updates.
Join the conversation
Opinions