4-year-old Tiger tests positive to coronvirus in US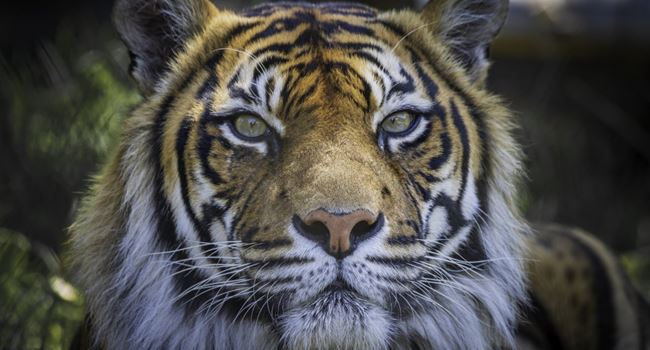 The Wildlife conservation Society has reported the first known Covid-19 animal case discovered at the Bronx Zoo in New York on Sunday, April 5.
The 4 year old Malayan tiger, Nadia, was said to have tested positive for Covid-19 as results from the USDA's National Veterinary Services Laboratory proved.
According to the Wildlife Conservation Society, Nadia, who must have been infected by a zoo employee had developed symptoms of dry cough and decrease in appetite but is doing well and should recuperate soon.
Dr. Paul Calle, the Bronx Zoo's chief veterinarian, also said that the tiger was tested for the virus "out of an abundance of caution" and to "contribute to the world's continuing understanding of this novel coronavirus."
"The Covid-19 testing that was performed on our Malayan tiger, Nadia, is not the same test as is used for people. You cannot send human samples to the veterinary laboratory and you cannot send animal samples to the human laboratory. So there is no competition for testing between these very different situations" Paul said
Meanwhile, three other tigers at the zoo's Tiger Mountain exhibit, and three African lions have developed Covid-19 related symptoms and are also under veterinary care.
However, USDA officials say the possibility of household pets or animals spreading the virus are slim.
Join the conversation
Opinions