Again, Nigerian government mulls tougher sanctions for purveyors of fake news, hate speech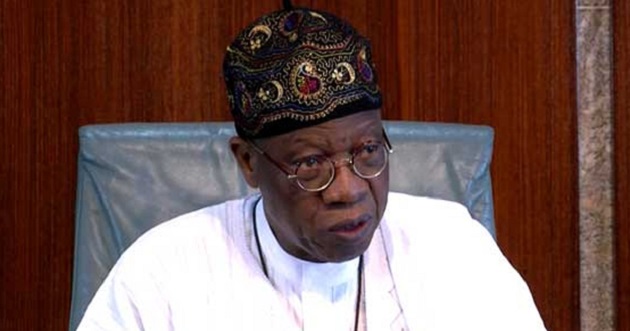 The Federal Government on Tuesday rolled out new measures to check the spread of fake news and hate speech in the country.
The Minister of Information and Culture, Alhaji Lai Mohammed, who disclosed this at a media briefing in Abuja, said the National Broadcasting Commission (NBC) has been given the nod to apply higher fines on broadcast stations that engaged in fake news and hate speeches.
According to him, the fines have been raised from N500,000 to N5million for infraction and may ultimately result in the withdrawal of defaulters licence by the NBC in extreme cases.
Mohammed, who vowed that the Federal Government would resist the anarchists from taking over the nation's airwaves and media space, added that government would continue to evolve ways to tackle fake news and hate speech "until we banish both."
READ ALSO: ASO ROCK WATCH: 242 days in London. When 'private visits' raise public concerns. 2 other issues of note
He said the regulation, as planned by the government, would be in line with global best practices.
Mohammed said: "Gentlemen, since we launched our reform of the broadcast industry, many Nigerians have reached out to us, demanding that we also look into how to sanitize the Social Media space.
"I can assure you that we are also working on how to inject sanity into the Social Media space which, today, is totally out of control
" No responsible government will sit by and allow fake news and hate speech to dominate its media space, because of the capacity of this menace to exploit our national fault lines to set us against each other and trigger a national conflagration.
Join the conversation
Opinions