Akpabio's meeting with Ijaw youths fails to end protest over NDDC board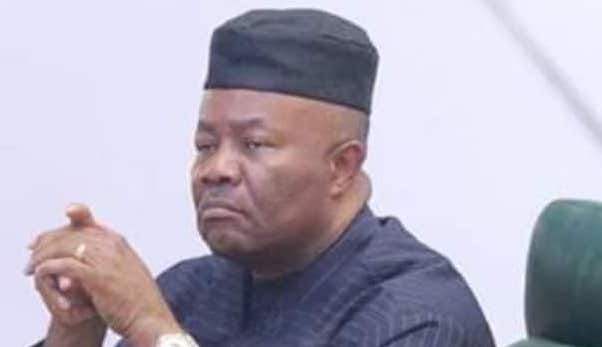 A meeting convened on Saturday by the Minister of Niger Delta Affairs, Senator Godswill Akpabio, and representatives of the Ijaw Youth Council (IYC), to find a solution to the strike that has crippled activities of the Niger Delta Development Commission (NDDC), did not yield any fruit as the group vowed to continue with the protests on Monday.
Before the protests, the IYC Worldwide had given the Presidency a 30-day ultimatum to constitute a substantive NDDC board or risk the region being shut down.
The ultimatum had expired on May 27 which led to the closure of many NNDC offices in the Niger Delta.
The President of IYC, Peter Igbifa, in a statement on Sunday made available to Ripples Nigeria, insisted that the protests must continue until the Federal Government accedes to their demands of constituting a new board for the NDDC.
Some IYC representatives led by its spokesman, Ebilade Ekerefe, had, on Friday, agreed to back down on the strike pending the outcome of the meeting with Akpabio in Abuja.
After the meeting, Ekerefe and IYC Deputy National President, Saviour Olali, directed the suspension of the three-day protest with effect from Friday, May 28, 2021.
Making the announcement, Ekerefe had said:
"We appeal to the youths to remain calm and not allow hoodlums to hijack the protests. They should not allow people who do not mean well for the region to infiltrate them and take advantage of the peaceful protests.
READ ALSO: Ijaw youths give international oil companies 7-day quit notice
"We are already in touch with them and they have assured us, because they believe in our leadership. Nobody wants a protest that will not take us anywhere.
"The essence of the protest is for discussions. And now we've discussed with the Minister of Niger Delta Affairs. We will communicate back to our people that something in the offing will benefit everybody in the region and the youths will be carried along."
However, the IYC has disowned Ekerefe and some of the representatives as they have made their intentions of continuing with the protests known.
"I am more than ever determined to continue with the protest.
"Ekerefe and his co-travellers were on their own because I never authorised the meeting and whatever agreement they reached with Akpabio was not binding on IYC and the Ijaw nation," Igbafe said in the statement.
Also, the organisers of #OccupyNigerDeltaProtest have slammed Ekerefe for attempting to call off their ongoing protest even as the Federal Government refused to inaugurate a substantive board for NDDC.
The Lead Coordinator, Kennedy Olorogun, said Ekerefe's statement asking protesters to stop protest was "unfortunate, irresponsible and disappointing."
By Isaac Dachen
Join the conversation
Opinions