Ambode's Ambition And Tinubu's Disapprobation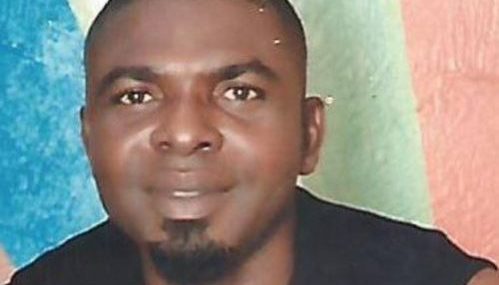 By SOC Okenwa…
Lagos is the richest state in the entire Nigerian federation of states, 36 in number excluding the Federal Capital Territory of Abuja. It is an economic melting-pot of the nation — rich in its cultural and cosmopolitan composition. Almost every ethnic group or tribe in Nigeria is represented in Lagos. Millions eke out a living by hook or by crook in the densely-populated city-state. With these and more reasons Lagos matters, of course, to Nigeria in general and the ruling APC party in particular.
The executive Governor of Lagos State, Akinwunmi Ambode, is embattled at all fronts. He is indeed a marked man from all indications. Having spent three and a half eventful years at Alausa Govt. House in Ikeja Ambode must have done something that irritated or infuriated the 'Lion of Bourdillon' to the extreme extent that Tinubu had made up his mind against his desperate re-election bid. Whatever Ambode's 'sins' are we do not know.
When Asiwaju Ahmed Bola Tinubu governed Lagos state for eight years he had no godfather breathing hard down his nostrils. It was on record that he functioned independently and performed wonderfully well without any interference from any quarters. He dared 'Babacracy' and literally spitted on its face! Olusegun Obasanjo as a vindictive President then sanctioned Tinubu by withholding the funds meant for the Lagos state government. But Tinubu soldiered on refusing doggedly to capitulate or bow and tremble before 'Baba'.
Now, between the overbearing capricious godfather he has become and the humbled godson there is no love lost. Things have irredeemably and irreconcilably fallen apart. Ambode wants another 4-year shot at Alausa but Tinubu wants nothing of such. His disapprobation of the Ambode ambition of re-election is over-heating the polity in the state.
There had been high-powered interventions (from high-profile Lagosians up to the presidency) but it appears that Governor Ambode had crossed the red line. Tinubu is reputed for his ruthless politicking and politics. And Lagos, being his comfort zone, he would not tolerate any opposition or disloyalty. He has effortlessly conquered 'Eko' and it would take a whole lot of mass mobilisation and organisation from anyone or group to confront his powerful machine and rout them.
From President Muhammadu Buhari to the Vice-President, Prof. Yemi Osinbajo to some incumbent APC Governors and prominent members they are all agreed that Ambode deserves a second mandate to be able to finish his projects and programmes for Lagos. But Tinubu thinks otherwise alleging a 'deviation' from the Lagos "master-plan" by the incumbent. Tinubu's obstinacy and obsession about change in Lagos guber leadership is not very hard to comprehend.
His preference for Babajide Sanwo-Olu is a sealed 'deal' waiting to be delivered! Since his domineering governorship of Lagos from 1999 to 2007 he smartly put in place a system of succession that left him with the final word as to the choice of candidate. The former wonderful former Governor Babatunde Fashola upon completion of his second mandate had attempted to impose a candidate of his making but the Tinubu hawks prevailed by imposing Ambode instead.
Ambode, from the look of things now, is at his mercy and he knows it too well. The Governor does not possess what it takes to take out Tinubu and his gang in Lagos. To be able to do so one must have courageous determination, balls and wherewithal. To outsmart Tinubuism you must be good at propaganda also!
However, it is sound to speculate that Ambode's undoing happens to be his perceived arrogance and disconnection from the grassroots level by the Lagos power cabal led ably by Tinubu. Or do we believe that Ambode has failed religiously to pay his 'tithes' to the mammons as and when due? And now is the pay-back time?
Of truth, Ambode portrays the image of elitism. Besides, his wife's reported scandalous spat with a clergyman who refused to 'recognise' her presence in the church by way of giving her 'official' acknowledgement must have contributed perhaps to the current travails being experienced by the Governor. The man of God was summarily relieved of his post and sent packing by Ambode or his wife! Who knows, maybe the prayer of the faithful had swung the fortunes or tide against the incumbent.
Governor Ambode has so far, in the reckoning of many Lagosians, performed above average to merit a second stint at Alausa Govt. House. But since he had "deviated" from the so-called 'master-plan' for Lagos he must go according to Jagaban and his army of 'stake-holders'.
Though he has performed relatively well delivering on some of his campaign promises the All Progressives Congress risks losing the state of aquatic splendour to the opposition if the ruling party gets it wrong on the choice of a credible candidate for the gubernatorial poll slated for early next year. Abuja is apprehensive of this happening given the importance of Lagos. But the opposition are praying for a stalemate.
Read also: Osun: Election as Theatre
Asiwaju Tinubu has cocked his guber rifle as usual ready to shoot down the second mandate ambition of Ambode, favoured way back in 2015 but now he has fallen out of favour. If Ambode falls as widely expected in the primary of the APC in the state and Sanwo-Olu triumphs then Tinubu must have consolidated power and influence as a godfather that brooks no opposition.
Ambode last Sunday decided apparently that he had had enough and resorted to fighting dirty when it became clear to him that his days are numbered as the Chief Executive of Lagos state. In a world press conference he addressed he knocked the Tinubu protégé very hard saying he was "unfit" to hold the office he was being 'groomed' to hold. He said Sanwo-Olu was "somebody that has been arrested for spending fake American dollars in a night club".
And continuing the Lagos Governor declared that his favoured adversary had had a mental health issue arising perhaps from narcotics consumption or whatever leading to his rehabilitation at Gbagada General Hospital! It was a sucker punch! Since Ambode is not known to be garrulous some Lagosians must have believed what he scandalously said.
Both the godfather Asiwaju and new godson Sanwo-Olu had reacted to the Ambode bombshell. The latter issued a strong statement in which he refuted what was said about him. And the former hinted on the perceived failings of the struggling Governor and the need for a new helmsman to man the ship of Lagos.
Governor Akinwunmi Ambode remains a fallen godson of a mean-spirited and no-nonsense godfather whose political interests could be said to supersede those of Lagosians. Nothing justifies this! Tinubu must be demystified in Lagos for Lagosians to free themselves from his rapacious stranglehold on the state's political landscape.
RipplesNigeria… without borders, without fears
Click here to join the Ripples Nigeria WhatsApp group for latest updates.
Join the conversation
Opinions
Support Ripples Nigeria, hold up solutions journalism
Balanced, fearless journalism driven by data comes at huge financial costs.
As a media platform, we hold leadership accountable and will not trade the right to press freedom and free speech for a piece of cake.
If you like what we do, and are ready to uphold solutions journalism, kindly donate to the Ripples Nigeria cause.
Your support would help to ensure that citizens and institutions continue to have free access to credible and reliable information for societal development.