APC in total control of INEC, El'Rufai, Amina Zakari in charge of ICT –PDP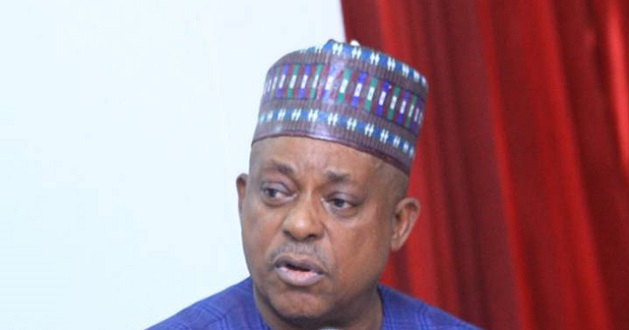 The Peoples Democratic Party (PDP) has accused the All Progressives Congress (APC) of being in total control of the Independent National Electoral Commission (INEC).
It also claimed that Kaduna State governor, Nasir El-Rufai and Amina Zakari are in charge of the Information and Communication Technology (ICT) of the electoral body.
National chairman of the PDP, Uche Secondus, made this claim on Tuesday during PDP's emergency National Executive Council (NEC) meeting in Abuja.
He was reacting to the allegation by the APC national chairman, Adams Oshiomhole, on Monday that INEC informed the PDP before postponing the presidential and National Assembly elections earlier scheduled to hold on February 16.
He said, "Since last Saturday they have been talking and making claims, they even accused INEC of telling us before postponing the election. All they have been saying is they are not aware, they don't know but I dare to say that the government is in total control of INEC.
READ ALSO: US lawmaker blames Buhari for poll shift, says election must meet Jonathan's standard
"This government appointed one of the vendors who is from the Villa and the other is from Niger State and they are members of APC.
"The ICT of INEC is totally controlled by El-Rufai and Amina Zakari, so I don't see how they will turn around overnight. But maybe it's part of their plans to win, but Nigerians know the facts. This government is in control of INEC."
Speaking at the event, Senate President and Director PDP Presidential Campaign Council, Bukola Saraki, stated, that Nigerians accepted the opposition party because they have become tired of "unemployment and poverty".
"Nigerians are tired of insecurity, unemployment and poverty. Nobody wants to be insecure, unemployed or poor. This is why our message has resonated across the country."
He then called on Nigerians to come out to vote during the rescheduled elections on Saturday, saying "We have four more days to go. I want to appeal to Nigerians, do not let them frustrate you. When there is a low turnout, they can rig, but if you come out to vote, they cannot.
"When you come out to vote on Saturday, do you want a Nigeria that adheres to the rule of law, or do you want a Nigeria that is governed by jungle justice?
"On Saturday, when you come out to vote, vote for Nigeria."
Join the conversation
Opinions