Ayade demands inclusion of Bakassi Force members in Amnesty programme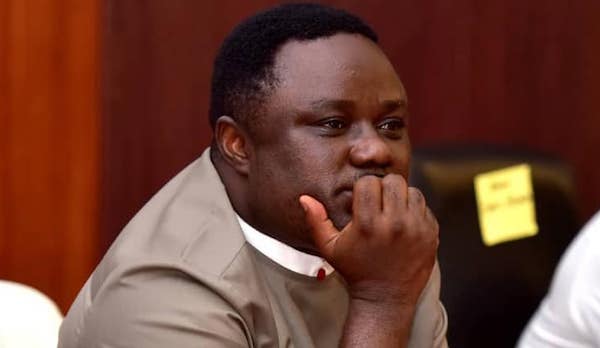 The Cross River governor, Ben Ayade, on Monday called for the inclusion of members of the Bakassi Strike Force in the Federal Government's Amnesty Programme in Niger Delta.
Ayade, who made the call during a programme held at the E. J. Esuene Stadium, Calabar, said the government has seized at least 250 arms and 5,510 ammunition from militant groups in the state.
He said: "I would prefer that we find a way to find an alternative job for them. Let the entire members of the Bakassi Strike Force and the Khaki Boys be included in the amnesty program of the Federal Government of Nigeria."
Ayade lamented that the state has become a veritable source for the harvest of arms and urged the federal government to provide financial assistance to the state to address the situation.
READ ALSO: AMOTEKUN: Ohanaeze youths want return of Bakassi Boys with new code name
The governor promised to ensure a total eradication of crimes in the state.
Ayade commended the efforts of Operation Akpakwu Security outfit in ridding the state of crime, saying Calabar, the state capital, has recorded the lowest crime rate in the country in the last two years.
Join the conversation
Opinions