COVID-19: Bayern, other German clubs resume physical training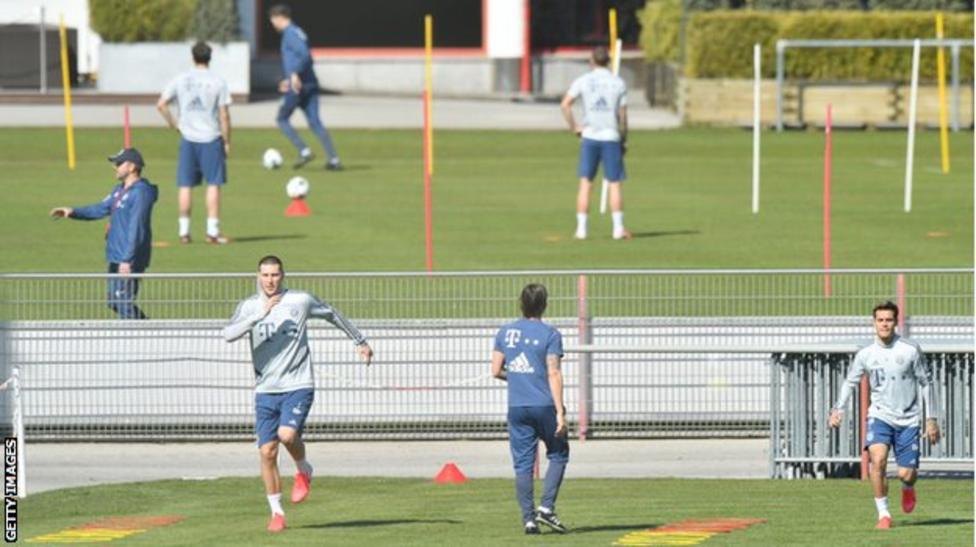 German Bundesliga champions, Bayern Munich and some other clubs of the topflight have returned to training for the first time since football activities were halted.
The clubs are returning to physical training for the first time since the Bundesliga campaign was halted by the coronavirus pandemic.
Bayern trained in groups of five but without any contact, as did Borussia Monchengladbach and Wolfsburg.
Bottom side Paderborn also worked in small groups.
Read Also: Serie A, other sport in Italy to be suspended until April 3 due to coronavirus
The German league has been suspended since March 13th until at least April 30th in an effort to curb the spread of the coronavirus.
Bayern, who had been engaged players in cyber training for the past two weeks, said all hygiene measures were "strictly observed" during their return to physical training and no members of the public were present.
The champions were top of the league at the time of the season being stopped, four points clear of Borussia Dortmund.
It is yet to be known whether or not the Bundesliga would resume by the end of the month as planned or be extended again.
Join the conversation
Opinions