BIAFRA: IPOB claims police has hidden agenda for declaring Nnamdi Kanu's lawyer wanted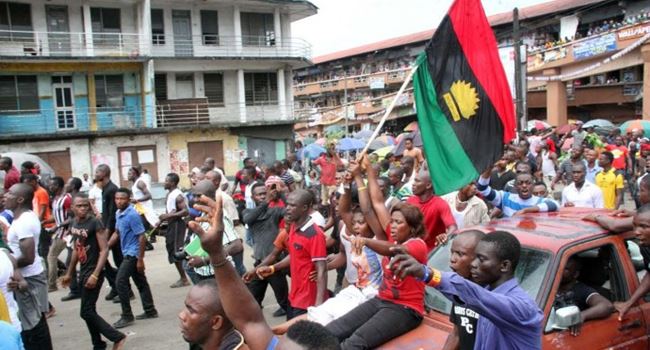 The move by the Nigerian Police Force to declare Nnamdi Kanu's lawyer, Ifeanyi Ejiofor wanted, is a plot to kill the Biafra struggle, so says the Indigenous People of Biafra (IPOB).
The group made the claim on Wednesday in a statement signed and issued by its media secretary Emma Powerful who further claimed that the intention of the police was to intimidate lawyers from taking briefs for IPOB members.
Emma Powerful in the statement said; "In their warped thinking, Aso Rock thinks this will pave the way for spineless judges to do their bidding. They want to use the courts to stop the raging Biafra agitation," he said, calling the declaration baseless. "Nigeria Police always intimidate and kill people at will and they always try to justify their crime by declaring people wanted.
"Nigeria Police must come out to tell the whole world why they took this decision to kill Barrister Ejiofor and his family. Police shooting sporadically in the compound of a man they claim they invited for questioning leaves their motive in no doubt in the minds of the public. They came to kill him.
READ ALSO: Police releases identities of officers killed by IPOB members
"Those responsible for this carnage in Ejiofor's compound will pay dearly for it and they know they would," he added.
The comment by Emma Powerful comes a day after the police in Anambra released the names of its officers who were allegedly killed by IPOB members in the state on Monday.
The names of the officers as released by the police are Mr Joseph Akubo, an assistant superintendent attached to the special anti-robbery squad and Mr Oliver Abbey, an assistant commissioner, who was the area commander in charge of Oraifite area of the state.
The police had said that the officers were killed during a raid at the home of Nnamdi Kanu's lawyer, Ejiofor.
Join the conversation
Opinions