BORDER CLOSURE: Massive job losses loom as Igbo traders groan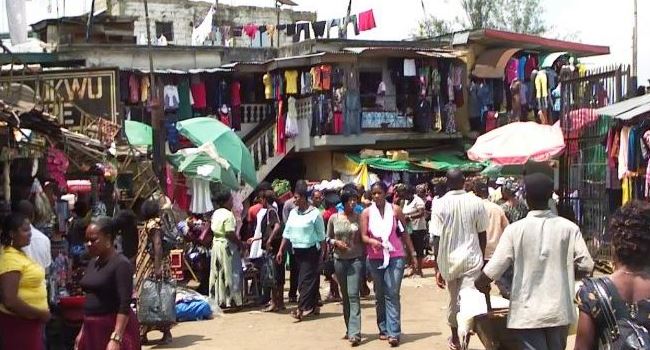 Massive job losses may soon take place within industries in Nigeria, due to the continued border closure policy of the Federal Government.
Already, some marketers in the country had begun to lament the difficulties being faced, saying that common Nigerians could no longer access three square meals.
For instance, the Southeast Amalgamated Markets Traders Association (SEAMATA) on Tuesday, advised President Muhammadu Buhari to review his policy on border closure, which it said had subjected common Nigerians to starvation.
The association said instead of the policy that had subjected common citizens to hunger, the president should devise a strict measure to ensure that only legitimate goods are allowed to leave the country.
SEAMATA represents traders from the Southeast doing business across the federation.
In an open letter signed by its President-General, Chief Gozie Akudolu and Secretary-General Alex Okwudili, the group lamented that prices of local food items had sky-rocketed beyond the reach of the average citizens.
It also bemoaned that customers from neighbouring countries no longer come to Nigeria as their legitimate goods are lying at the borders.
SEAMATA said: "This sudden rise in the price of goods, especially staple foods, is a response to the economic laws of demand and supply. Once demand outnumbers supply, the price must increase.
"We know from our trading experience that the prices of other commodities like motor and motorcycle spare parts, toiletries, provision and other food and sundry items shall soonest witness price hikes."
The group also said the situation if not quickly reviewed, would lead to massive sack of workers by industries.
It said: "The very low business patronage of both industries and the line of distributive chain shall soon result in the laying-off of workers in all sectors."
SEAMATA, however, urged the President to consider re-opening the borders and "allow only legitimate goods from our markets to leave the country".
Read also: NMA laments abduction of members, claims 48 doctors kidnapped
It added that "We appeal to the President to look in the direction of the poor masses who are having hunger and starvation boldly starring them in the face.
"The situation is compounded by the flooding that had swept most of the farmlands.
"We also appeal to Mr President to put in place, as a matter of urgency measures to checkmate these difficulties and return our fast-growing economy on track.
"We believe and trust the capacity and will-power of Mr President to alleviate the suffering of the masses and the hunger in the land."
Join the conversation
Opinions