Borno governor, Zulum, dares Boko Haram in Damasak. Why it matters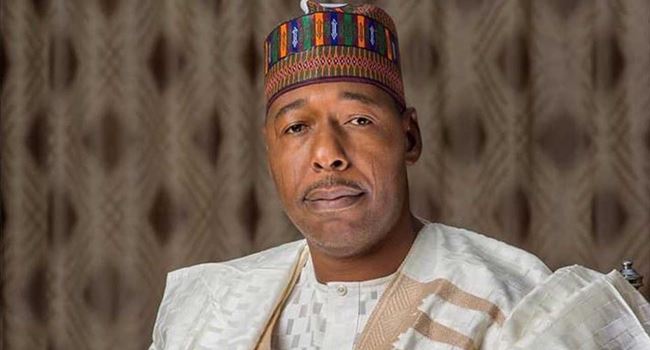 The Governor of Borno State, Prof. Babagana Umara Zulum, has dared the Boko Haram terrorist group in one of their strongest enclaves by taking his commissioners and top aides for a retreat in Damasak, a town in northern part of the state.
This was revealed on Sunday in a statement by the spokesman to the governor, Isa Gusau, who said the governor was currently chairing his administration's first retreat for commissioners and special advisers.
Gusau also added that some senior government officials like the Secretary to the State Government, head of service and chief of staff were in Damasak, headquarters of Mobbar Local Government Area in northern Borno for the retreat.
The spokesman, who noted that the town had "remained a shadow of itself since it was occupied by Boko Haram as a caliphate," said that Zulum's initiative was intended to to have his aides experience the realities posed by the war against insurgents in the State.
READ ALSO: KOGI: SDP drags INEC to court for disqualifying its gov'ship candidate, Akpoti
He said, "Damasak, hitherto a major agricultural community on the fringes of the Lake Chad, that is less than 10 kilometres away from Diffa in Niger Republic, was occupied and administered by Boko Haram from November, 2014 to 2016 before it was recovered by multinational forces.
"Damasak had come under repeated attacks including early this year. Thousands of citizens who live there mostly depend on food aids and skeletal businesses."
He said the governor told the commissioners, "The wisdom of convening this retreat in Damasak, headquarters of Mobbar Local Government Area in the most troubled northern part of Borno State, is to bring all of us, face to face with the realities of our challenges in Borno.
"Driving from Maiduguri to this place, we have passed major towns like Gubio and Kareto which have become near ghosts of what they used to be. We have seen villages that are without human occupation. We have seen on the road, soldiers at different points, clearly indicating that all is not normal with Borno.
Join the conversation
Opinions