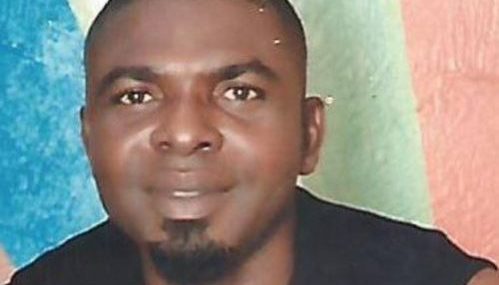 By SOC Okenwa
Former President Olusegun Obasanjo (OBJ) was at his best element recently in the 'State of the Nation' address he issued last weekend from his Abeokuta Presidential Library edifice. 'Baba' had fired a 'bomb' towards President Muhammadu Buhari and it hit its mark. In the long statement entitled "Points For Concern And Action" he was characteristically dismissive of the Buhari persona lampooning his challenged administration. The two retired old soldiers were former friends turned adversaries. While OBJ remains a fearless patriot whose love for Nigeria and her vital interests is legendary Buhari has demonstrated lesser love for the country that made him.
Olusegun Obasanjo may not be a true democrat (given his hypocrisy) but he is much more convinced and aware of its attributes than the former coup-plotter presently mismanaging our national affairs and muddling up things at the centre. Yet, Obasanjo can, of course, pretend to be a better democrat because he never involved himself (even as a military General) in any plot to topple a democratically-elected federal government unlike Buhari. Buhari is a reluctant 'democrat' packaged by invisible forces! Under the present democratic dispensation Buhari is navigating the uncharted democratic waters with manifest difficulty.
As a retired General who had, decades ago, tasted unlimited powers associated with the dictatorship he led he is finding it hard today to adapt to the dictates of democracy whose exigencies are alien to him.
About the bombshell Baba released last Sunday from his magnificient hill-top mansion in the Ogun State capital city it was as hard-hitting and combative as it was offensive. Reading through same one came to the conclusion that a declaration of 'war' had been set in motion. Obasanjo by electing consciously to slam Buharism as elective season boils over must have tapped into his traditional arsenal of assailing any disappointing President. He has remained as constant in his convictions as the northern star in this regard. He pulls no punches whenever he speaks seeking to take down or take out any incumbent power-that-be in defense of Nigeria and Nigerians.
Love him or loathe him his considered opinion carries weight and counts. No one has frontally confronted the PMB failures in power more than him. He calls a spade by no other name but a spade and not a shovel as other sychophants would. He shoots at his targets with pungent precision that majority of our suffering people agree with his submissions more often than not.
The major concern for Olusegun Obasanjo, from what we could deduce from his long diatribe, was about the upcoming February 16 presidential poll and the apparent determination and desperation of the Buhari gang to rig it professionally. Of course rigging remains a major problem. And with the fraudulent 'Trader-moni' scheme being piloted by the malleable Vice-President Osinbajo the stage seems to be set for the general elections to be rigged.
Read also: Obasanjo's points for concern and action: Analysing the message, assessing the messenger
President Buhari has not performed creditably well, in our reckoning, to deserve another 4-year mandate! What the Tinubus, Oshiomholes, Keyamos and Sagays of this world are telling us on the contrary have failed to fly. They are all marketing a bad product and majority of our people know that to be true.
Besides hitting Buhari hard below the belt Obasanjo attacked the compromised state institutions linked to the said elections. The Independent National Electoral Commission (INEC), the Economic and Financial Crimes Commission (EFCC), and the police were all brought into the larger picture. He was unsparing of anybody or thing that would jeopardise our nascent democracy.
From some indications Baba means well for Nigeria and he is concerned about her present unstable system of government. Her continuing unity is something the Aremu of Ota never took for granted. So whenever he had cause to intervene forcefully in our chaotic polity his submissions generate controversy yet tend to attract national attention in the positive or negative sense depending on which side of the divide one belongs.
Obasanjo is not new in his position of opposition to the man ruling our vast federation. He speaks truth to power no matter whose ox is gored. From the General Babangida days to the present moribund era he has been shooting without missing his targets.
'Points for Concern and Action' is a missive thrown from a familiar source. It bore major points indeed for concern and action. In it the Octogenarian statesman accused President Buhari of many things including incompetence, corruption, nepotism, sectionalism and anti-democratic tendencies leading to abuse of power. He describes Buhari handlers as "criminals" and went to the extreme of comparing the President to the hated deceased Gen. Sani Abacha! Like the late tyrant Buhari is taciturn; like him he is an enemy of modernism! Their ignorance of the global political trend rings a bell from Washinton DC to London. Like Abacha Buhari allows his cronies and goons to kill and maim the opposition.
Obasanjo was therefore right in some of his far-reaching conclusions. Understanding the muscled intervention and taking popular action could lead to Buhari being removed from power by fair or foul means. But since we are in a democratic society (even if the man on top is not democracy-friendly) no sane mind could call for any extra-constitutional change of leadership for whatever reason.
What the 'Lion of Burdillon' had said about Buhari was quoted for emphasis by Baba to drive home the point of the hypocrisy of the political class among us. Asiwaju Bola Ahmed Tinubu, former Lagos State Governor and godfather of Lagos politics, and now the so-called Nationa Leader of the ruling APC coalition was quoted verbatim to have said way back in 2003: "Muhammadu Buhari is an agent of destabilisation, ethnic bigot and religious fanatic who, if given the chance, would ensure the disintegration of the country. His ethnocentrism would jeopardise Nigeria's national unity".
Tinubu had since returned fire. But the damage had been done already. Before him the federal government through Shehu Garbage (sorry Garba), the Senior Special Assistant to the President on Media and Publicity, had issued a tepid statement describing Obasanjo as a "90-year old liar and coward." Wishing him soonest recovery as it were since OBJ was "sick" the Buhari team maintained that Obasanjo was manifesting "a confused state of mind".
Baba upped the ante the following day when he told the BBC that President Buhari was "sick in the body, mind and spirit and should be allowed to rest"!
Between Obasanjo and Buhari we are inclined patriotically to take side with the former. Though we are not fans of OBJ his far-reaching conclusions are in tandem with the econo-social political reality on the ground in Nigeria. The animosity between the two prominent Nigerians could be likened to an undeclared 'war' of the Generals. Post-February 16, however, one of them must 'die' politically leaving the other laughing last. Whoever emerges 'triumphant' in this mortal combat for the soul of our dear nation must have succeeded in making history for himself.
Is President Buhari another Abacha? Or better still, the Abacha double? Well, your guess is as good as ours. Suffice to say here nonetheless that going by the recent past and present circumstances the nation has found herself Buhari has terribly disappointed almost everyone. He may be like Abacha in terms of their military backgrounds but in cruelty, unpatriotism, paranoia and anti-progressivism Buhari is better than Abacha.
Despite his archaic methods and tactics, frugality, rigidity and mediocrity Buhari cannot, in all fairness, be compared to the late loathed Abacha. Abacha was mean-spirited, demented and satanic. While Buhari could be said to be conscious of his place in the history of Nigeria Abacha never cared about anything but power and filthy lucre. He died the way he did shamefully because he was a 'mugu', one who never believed in his human frailties, shortcomings and limits. Never in the history of our embattled nation had a leader demonstrated despotic brutality in a lunatic scale never before seen even elsewhere in the inglorious notorious era of the late Mobutu, Idi Amin and Bokassa.
Join the conversation
Opinions
Support Ripples Nigeria, hold up solutions journalism
Balanced, fearless journalism driven by data comes at huge financial costs.
As a media platform, we hold leadership accountable and will not trade the right to press freedom and free speech for a piece of cake.
If you like what we do, and are ready to uphold solutions journalism, kindly donate to the Ripples Nigeria cause.
Your support would help to ensure that citizens and institutions continue to have free access to credible and reliable information for societal development.