BUSINESS REVIEW: Here is why Nigeria after 59 yrs of independence still largely depends on borrowing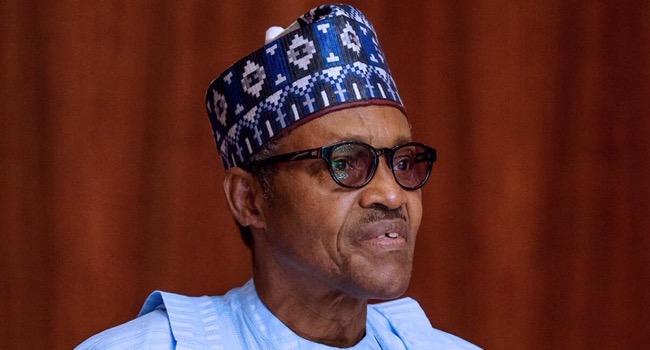 Rwanda, a landlocked and hilly country beside Uganda, is famous for its gory past which is riddled with what went down in history as a gruesome marker of time. From the 1990 civil war that turned citizens against another to the 1994 horrendous genocide that claimed millions of lives, memories of the bloodshed from these occurrences still stain the shroud of history as it remains ever fresh in the narratives of the country.
However, despite this horrific history, the country has successfully manoeuvered its way, moved past nations with softer past, and currently leading as Africa's most developed hub–in recent country to country ranking.
For Nigeria, it's 59 years since gaining independence in 1960, yet still mired and ravaged with challenges and nowhere close to the Kagame-presided Rwanda on an attempt to match the level of significant development of the two African countries. Rather, high debt portfolio has taken the centre stage as figures keep swaying its head in the air without directly reflecting on the state of things in the black's most populous nation.
More than 10 million school children are out of school, according to reports from UNICEF. Prevalence of high level of malnourishment has also been recorded amongst the listless challenges – to include shortage in power generation, poor mechanisation in the agricultural sector and a huge deficit in both health and education sectors – drawing back the hands of the clockin the embattled West African country.
Is debt only a Nigerian thing?
Going by key corporate government strategies which is not limited to African countries, foreign loans are not entirely a Nigerian affair. In fact, celebrated Rwanda is in debt. And, at some point, president Kagame's critics had accused him of drowning the country in debts.
Their argument, however, valid, for a country with barely 13 million population counts; having to service both principal and interest that required of it an annual remittance of US$72.3 Million, as of 2017, was greeted with complete ridicule. That year, Rwanda's debt climbed to US$3.2 Billion, constituting 46.2% of the country's GDP.
What did Rwanda borrow for?
Unlike the case of Nigeria, where there are instances the government borrowed to pay salaries, the chief contributors to Rwanda's debt are capital projects with special consideration for power, education, health and infrastructure. For example, RwandAir, Kigali Convention Center (KCC), the Bugesera International Airport (BIA) and investments in education largely contributed to Rwanda's indebtedness in the span of ten years between 2009 and 2019.
In the course of implementingthe 2017 budget, the government reportedly paid about N844.88 billionin salaries and other debt-related matters. This action, by analysts, was grossly frowned at as it was against the pledges of the government to invest borrowed funds and grants in infrastructures that will drive Nigeria to be self-sustaining.
How much does Nigeria owe?
As of the second quarter of 2015, Nigeria's debt profile stood at $10.32 billion. But only in a span of 3 years, it rose to over $20 billionand as of the end of the second quarter of 2018; Nigeria was already owing $22.08 billion.
While analysts are finding reasons to forgive the Buhari-led administration; in the last week of September 2019, the government and the World Bank were again reportedly in talks for another loan of $2.5 billion. It should be noted that this fresh loan is coming after the earlier $2.4 billion from the World Bank. Invariably, Nigeria is close to nothing less than $27 billion as its debt profile.
Majoring in the minor(s)
Rwanda's government borrowed to improve its economy. Today, it's a shinning state, envied across Africa and praised internationally as a spotlight city, in areas of technological deployment and its noteworthy aggressive investment in education that has led to the fold-up of private schools.
Bill Gates was right, in 2018, when he criticised the Nigerian government for not undertaking projects that reflected needs of its citizen. With an increasing debt profile, the country is exposing its economy to hardship as refinancing such might be difficult as time passes, especially with the crash in global oil price.
Understanding good and bad debts
Loans and grants are not new financial facilities in management and governance. In fact, the U.S., despite being the world's super power, is in debt. Appraising the figures, in 2017, the US debt-to-GDP ratio was ranked 43rd highest out of 207 countries.
Wisdom, however, is to understand the deference between a good debt and a bad one. In simple terms, a good debt, according to corporate management definition, is a debt used to finance projects that will increase in value or have the tendencies of doing so in the future.
Bad debts, on the other hand, various bailouts pumped into projects that will not return investment or doesn't guaranteeany appreciable profits. In terms of good debt, we would consider funds dedicated to the improvement of education, the health sector, state of infrastructures and most importantly stabilising power supply.
Hence, anything away from key measures of development is a sheer waste and can pass as a bad debt.
Jakande vs current leaders
Going by this, anyone can check the government and review its performance especially when they apply for loans. When veteran journalist and former governor of Lagos state, Lateef Jakande,built model schools across Lagos state to absorb students who were out of school; Baba Kekere didn't build digital labs despite having the funds at his disposal.
He knew if he had attempted, funds will only afford him few structures. Instead, he built something to accommodate as much students as possible. Despite this prudent spending, students were divided into two categories. Some attended classes in the morning while others attended in the afternoon. It was wisdom at play in his government.
Today, we have about 10 million out-of-school children with a bulk of these kids in some northern states; yet, all we get in recent times is governors rising up to the matter by building countable shining digital classrooms under the guise of addressing the situation.
This is not leadership. We can do better.
How many of the 10 million out-of-schoolchildren can such digital edifice cater for? We need to understand that 10 million is a huge number, just 2 million down to the entire population of Rwanda! Sadly, UNICEF, in another recent publication, has revealed that the count has risen to 13 million.
Understanding the deficit is simple. And, anyone can do the mathematics. With 30 students per class, according to world standards; we can predict how many classrooms needed to be built and how many classroom teachers needed to be employed. Away from this, how many books and other educational materials do we equally need to make available? Do we have enough trained teachersfrom our colleges of education to contain the exercise? Questions begging for answers are endless.
Conclusion
It is 59 years after independence. The country is 60 years in a bit. A lot is expected from Nigeria not just on the account of its large population count, but chiefly for its wealth of human and natural resources. Development, hence, is no longer a choice. It is, indeed, the only way.
By Ridwan Adelaja…
Join the conversation
Opinions
Support Ripples Nigeria, hold up solutions journalism
Balanced, fearless journalism driven by data comes at huge financial costs.
As a media platform, we hold leadership accountable and will not trade the right to press freedom and free speech for a piece of cake.
If you like what we do, and are ready to uphold solutions journalism, kindly donate to the Ripples Nigeria cause.
Your support would help to ensure that citizens and institutions continue to have free access to credible and reliable information for societal development.