BUSINESS REVIEW: What the Chinese do differently to penetrate, convert and dominate a market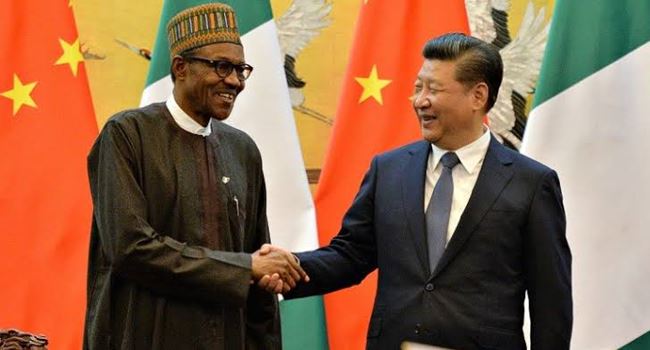 The entrance of foreigners and foreign companies into another country is not a new adventure. In fact, this practice is as old as man, and almost every country encourages this to boost their economy. Hence, that a Chinese or any foreigner owns companies in Nigeria is by no way perceived in the negative.
However, there is something intriguing about the Chinese people –their business methodology that converts, and organisational marketing strategy that offers them a chance to dominate. Both deserve a special consideration. Perhaps, the making of a Chinese is different –his business sense and his fundamental way of life.
Towards the tail of October 2019, Opera, one of Chinese software developer companies, with its existing business investment (Oride) dominating the bike hailing market, launched into another market. This time, Opera's eyes are on SMEs owners as it unveiled its SMEs-focused platform, Oleads.
The Chinese Phenomenon
Unlike the usual bottlenecks that often characterise entering into a market, Oleads, like many of the Chinese business ventures, appeared to have immunity as report has it that the platform launched with over 3,000 businesses already signed up. Let's call this the Chinese phenomenon.
Like Oride, like Ofood
Recall that Opera's Oride, to a great extent, has displaced Gokada and Max Okada. Ofood is coming and currently gathering momentum. With such thrust and market force, Ofood might, in no time, rear the head of Jumia –which had been playing the food logistics market before the Chinese entry this year.
While it might be remarkable to have observed that the Chinese have the business magic, so to speak; it becomes equally important to look deeper into the Chinese business principles. This way, native entrepreneurs can leverage on some of these methodologies or revise their operations in the spirit of faring well in the market which is the ultimate goal of venturing –in the first place.
Launching only when prepared
One striking thing common to the Chinese is their absolute preparedness –best explained as the Chinese come fully made. It is not their practice to enter first, and, then figure out the way. Instead, an early investment goes into the understudying of a market –its nature, its twists, its seasons, its weakness, its best-approachable time and other ambiguous angles to it.
Sometimes, this might have them going out of their way. And, instead of investing in mere ads, they might decide to do the costly give-away where their products are rightly given away to potential consumers or customers.
This reminds us of what Opera did with the Oride bikes when it slashed cost to 50 naira and 100 naira in some locations. The same goes for Opera's Ofood business. We saw Ofood emerge with almost-unbeatable offers where a plate of portage can be bought with as low as 100 naira.
As a player in the media industry with the Opera News crawling contents and delivering to millions of users, concurrently, no doubt, the Chinese know their onions.
With a Nigeria just coming from recession, a business will only thrive when it speaks the language of the people by operating within their means and not on the contrary. Although, this market entry isn't a novel thing for the Chinese man; he has (in fact) been spirited to believe this is the only way by virtue of his nationality.
Read also: BUSINESS REVIEW: The women are coming, but will they conquer politics like their strides in business?
The Chinese can be radical
While some business development officers and marketing managers overtly depend on the use of ads to launch a product, the Chinese have, repeatedly, educated the world on other strategies of breaking into a market. One that comes to mind is how the Chinese can be radical – and instead of investing heavily on ads to run for months un-ending – they can enter for partnership deals that can be instrumental to their goal.
How Xi Jiu, a fast-growing Chinese liquor brand, in 2017, launched into the liquor market is a ready example to cite. There is a lot for emerging entrepreneurs can learn from the process. Xi Jiu did not allocate money to run ads (graphics or filmed commercials) on TV and newspapers like a new brand, most likely, would have done. Instead, Xi Jiu partnered with China's most popular news app, Tencent News.
Through that one partnership, the duo produced live-streamed shows where leading Chinese chefs taught viewers how to cook local delicacies. The marketing angle came through the pairing of each offering with the new liquor brand. So, for every special dish, there was liquor from the brand to be promoted.
Through Tencent's news, social, entertainment, and gaming platforms; this traditional food making show was promoted. In no time, over a million viewers were recorded daily. In fact, this time, there was nothing like discount on product. What they achieved within a short while was to familiarise potential customers to the new product with the streamed awareness.
Mobile before web approach
Not until recently, did we see more industry players turning to invest in mobile. Before now, so much is chunked to build the web-end of a business. With limited access to the internet in Nigeria at the slimmest chances of user appreciation, investment in this end might be a waste.
Hence, like the Chinese is customarily configured, mobile-first is a wiser decision. Imagine a bike-hailing service with only web facilities and not mobile which is readily on-the-go. What the Chinese do differently with the mobile-first approach is to invest into creatively designing contents, data and insights that are both shareable and engaging. This is how the Chinese have been converting their users, clients and consumers to adhoc marketers and volunteer promoters.
A knack for speed to build revenue over profit
The common thin line between the Chinese and other business players is their mind-set –a Chinese enters into a market first with a revenue mind-set. This is shapely opposite to the profit mind-set of other market players –even Western marketers are plunged here.  When you compare strategies of the China Civil Construction Company to Julius Berger, you can easily identify where these engineering firms belong.
Bottom-line
Any business venture that must compete with a Chinese firm must be ready to test strength on some acrobatic marketing stunts. While, this doesn't mean the Chinese are indomitable, there is, however, a lot emerging entrepreneurs can learn from understudying the Chinese phenomenon.
Therefore, with Opera's Oleads –designed to serve SMEs, we can only cross our fingers to see what this Chinese baby will become with time.
In conclusion, what has become apparent is that marketing strategies and theories as formulated and taught by the West are no longer sufficient to win in the current market space. As it stands, the Chinese(r); the better!
By Ridwan Adelaja…
Join the conversation
Opinions
Support Ripples Nigeria, hold up solutions journalism
Balanced, fearless journalism driven by data comes at huge financial costs.
If you are motivated and passionate about building a global society, founded on justice, equity, fairness, transparency, accountability and superior knowledge, kindly consider donating to Ripples Nigeria's solutions journalism.
Your support would help to ensure that citizens and institutions continue to have free access to credible and reliable information for societal development.