BUSINESS ROUNDUP: Rise in oil price; fall in foreign reserves; See other stories that made our pick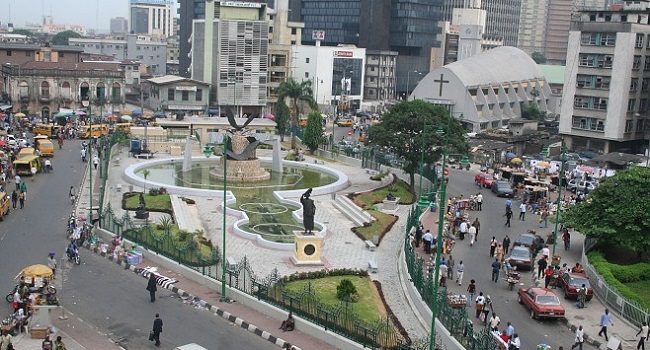 Hello, and welcome to Business Roundup this week. Here, we bring you highlights of events that happened during the week -from the capital market, mainstream business activities while not forgetting the tech/economy build up.
Here are the Headlines:
Oil price rises further as production cut begins
Access Bank begins pay cuts, mass sack, shutdown of some branches
CBN kicks off N50bn COVID-19 Fund disbursement to 3,256 beneficiaries
Foreign reserves decline by $5.09bn in less than 4 months
Summary:
Oil prices jumped on Friday, sustaining the gains posted the day before, as major oil producers started cuts in output to buffer crash in fuel demand caused by the COVID-19 pandemic and the U.S. crude storage grew slowly, contrary to expectations.
The July delivery for Brent crude (the benchmark for Nigeria's oil grades), which began Friday trade as the new month contract, went up by $1.10 cents or 4.2% to $27.58 per barrel at 01:13 West African Time (WAT). It had gained 12% at the previous session.
U.S. West Texas Intermediate crude advanced by $1.37 or 7.3% to $20.21 a barrel, extending the 25% gain posted on Thursday.
Access Bank Plc has revealed its intention to embark on mass retrenchment of staff, pay cut for the rest of its workforce and closure of several of its branches nationwide as measures against the sweeping adverse impact of COVID-19 on the lender.
Herbert Wigwe, the Group Managing Director (GMD) of the bank, said in an Instagram video that the "difficult decision" was inevitable and necessary in order to "protect our franchise and make us stronger as we go into the future. Watch video
Read also: BUSINESS ROUNDUP: Dangers of lockdown extension; UN's $3.4tn debt write-off proposal; See other stories that made our pick
The Nigeria Incentive-Based Risk Sharing System for Agricultural Lending (NIRSAL) Microfinance Bank has begun the disbursement of the Central Bank of Nigeria (CBN) N50 billion Targeted Credit Facility. The fund is aimed at supporting households and businesses severely affected by COVID-19.
Abubakar Kure, the Managing Director of NIRSAL MFB, who launched the disbursement on Thursday in Abuja, said 3,256 individuals and businesses would benefit from the first phase of the disbursement. Read more
Nigeria's foreign reserves shrank by $5.09 billion from $38.53 billion to $33.44 billion in the nearly four-month period between 2nd January and 28th April 2020, the latest figures from the central bank have shown.
The reserves have been on a free fall since the middle of last year, causing it to plunge from $45.14 billion on 8th July to $44.65 billion on 8th August. It further shed $1.26 billion between 2nd October and 31st October, falling from $41.76 billion to $40.5 billion in between the periods. Read more
On NSE ROUNDUP: Market gains N219.7bn on week-long bull run
The Nigerian equities market posted gains Monday through Thursday as bargain-hunting efforts sustained a positive trend all week long. Investors showed particular preference for blue-chip equities, which accounted for a cumulative gain of N219.731 billion.
There was no session on Friday on the account of a public holiday, marking May day. All the key market performance indicators closed higher. A positive market breadth was recorded this week as 28 gainers emerged against 20 losers. The All Share Index (ASI) and the Market Capitalisation both grew by 1.87% to 23,021.01 basis points and N11.997 trillion respectively.
Trade Volume of 1.012 billion shares worth N9.892 billion was recorded in 17,023 deals this week compared to the 1.195 billion shares valued at N13.979 billion posted in 20,591 deals last week. Read more
Thanks for joining the roundup this week. See you next week for another serving of Business Roundup. Don't forget, for the latest news and updates from around the globe, keep reading Ripples Nigeria.
Join the conversation
Opinions