CBN goes tough on fraud reporting by banks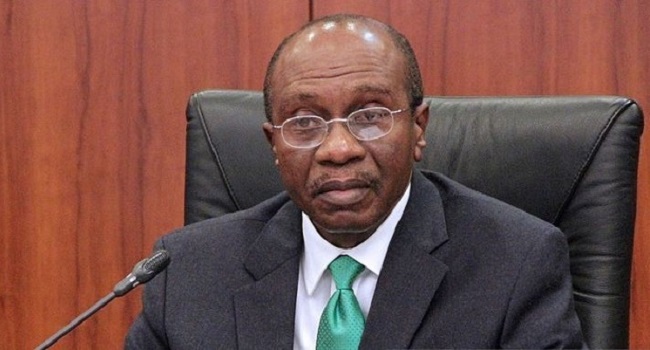 The Central Bank of Nigeria (CBN) has warned banks in the country to enhance their reporting on fraud related cases in accordance to its directives, adding that it would no longer condone failure to do so.
The Director, Payment System Management Department at CBN, Mr. Sam Okojere, who also doubles as the Chairman of the Nigerian Electronic Fraud Forum (NeFF), said this at the annual dinner of the group in Lagos at the weekend.
Okojere said he plans to sustain and enhance the progresses achieved over the past years.
According to him, the forum was consulted by the African Union in the establishment of an African Electronic Fraud Forum (AeFF) to further fight electronic fraud across the continent.
He said: "Consequently, banks must generate fraud data by reporting incidents, analyse these data and handle it in such a way that the information generated will help in understanding and addressing customer needs.
"A system where participants fail to report fraud as captured by the relevant CBN directive will no longer be condoned.
"We must also pay attention to risk management and embark on aggressive fraud awareness campaigns in the days ahead in order to boost customers' confidence."
Continuing, Okejere added: "As a nation, we are under siege from cybercriminals who are leveraging the power of the internet to commit fraud and crime on an unprecedented scale, costing our economy millions if not billions each year.
Read also: Nigeria records $4.5bn deficit in balance of payment for Q3
"It has thus become necessary to review and strengthen the existing rules, and enact new regulations to stem these problems. In addition, banks must begin to evolve with the speed of Financial Technology (FINTECH) players, who are quick at developing financial solutions that are driving the financial sector.
"Taming fraud will continue to be a focus for the forum, as we know the impact fraud has in diminishing trust which is an essential ingredient in building an internationally recognised and nationally utilised payments system."
On the African collaboration and the establishment of a continental body to fight electronic fraud, Okejere said: "The steering committee of your forum met in October and one of the important discussions was the Establishment of an Africa new liaison.
"The forum was invited to make presentation to the Africa Union (AU) on prospects of establishing an AeFF and this proposal was well received. I will also agree that this idea is coming at a good time, as it was recently revealed that a new fraud scheme termed 'ATM Cash out' had emerged where fraudsters insert a malware to corrupt ATM systems and illegally authorises withdrawals that often run into losses of millions of dollars."
Join the conversation
Opinions