CBN to maintain tight monetary policy until inflation moderates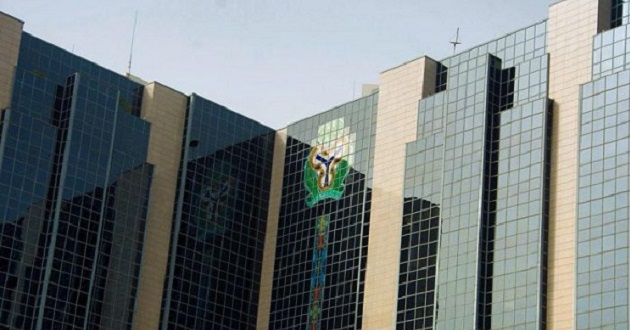 The Central Bank of Nigeria (CBN) said it expects to maintain its tight monetary policy stance until the inflationary pressures ease towards it target band as it doesn't see oil prices falling below $80 a barrel this year.
The Brent crude, against which Nigeria's oil is priced, had hit its highest level of over $86 per barrel since November 2014 last Wednesday on the back of supply concerns in the international market ahead of United States (U.S.) sanctions on Iran's oil sector expected to take effect next month.
So long as U.S. sanctions take effect on Iran in November, "I do not expect the price to close less than $80 this year,'' CBN governor, Godwin Emefiele told reporters in London on Sunday.
The product, which serves as the nation's major source of revenue, slumped from its 4-year highs during the week to close at $84.03 a barrel on Friday.
Rising oil prices will amount to increased revenue for the country as crude oil price in the 2018 Budget was benchmarked at $51 a barrel. This may cause an increment in capital release for the budget, resulting into excess liquidity and quickening inflation.
With CBN's tight monetary policy position, interest rate among other policy rates at a relatively high levels will reduce liquidity in the Nigerian market and check demands, an intervention that would in turn moderate the macroeconomic variable.
The CBN continued to keep its interest rates on hold at a record high 14 percent since July 2016 to curtail inflationary pressures which had risen above its acceptable band of 6 percent to 9 percent for more than three years and accelerated in August for the first time in 19 months.
"The current state of tightening will continue until at least we see inflation attaining those levels that have been set" as a target, Emefiele said.
Emefiele said the apex bank would not relent in its intervention to support the exchange. "We will continue to intervene, we believe in a stable exchange rate regime," he said.
Ripples Nigeria reports that the CBN had resisted several calls to allow the forces of demand and supply to determine the value of the Naira in the foreign exchange market. Rather, it fixed the exchange rate and continued support the local currency through its interventions.
Read also: Nigeria to refine 50% of its crude by 2023 —Kachikwu
These interventions, including foreign portfolio investors' exit from emerging economies to take advantage of high yields U.S. as the US FED Reserve continued to raise its interest rate, plunged the nation's external reserves to $43.92 billion as of October 4, 2018 from a high of $47.79 billion on July 5, 2018.
CBN's spokesperson, Isaac Okoroafor, had last Wednesday affirmed that the current depletion in the nation's foreign reserves was attributable to the two factors this media platform had pointed out.
While explaining that the major reason for Naira appreciation was due to the bank's forex management strategy, which includes its support, Okoroafor had stated that, "the drop in our forex reserves is basically as a result of the capital flow reversals arising from rising interest rates in the United States."
RipplesNigeria… without borders, without fears
Click here to join the Ripples Nigeria WhatsApp group for latest updates.
Join the conversation
Opinions