CONSTITUTION REVIEW: Not Too Young to Run bill passed by Jigawa lawmakers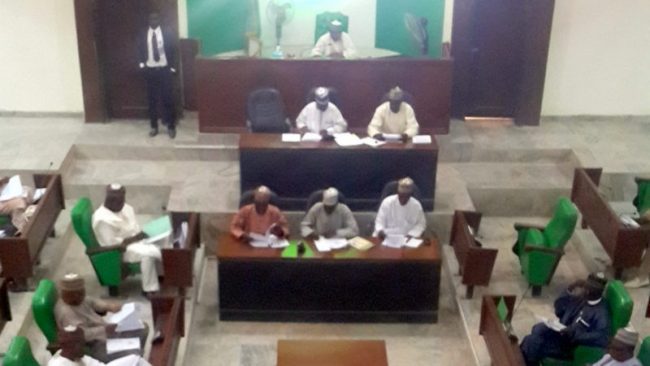 The Jigawa State House of Assembly has passed nine out of the fifteen constitutional bills, including the Not Too Young to Run Bill, transmitted to it by the National Assembly in the ongoing constitution amendment process.
Among bills rejected by the legislators was the bill amending the procedure for overriding presidential veto power, as well as the bill on expenditure time frame from six months to three months before passage of budget and for laying of Appropriation Bill by the President or Governor before the National or state House of Assembly.
The Jigawa legislators also rejected the bill on independent candidacy, and stepped down for wider consultation the bill granting local government financial autonomy.
Among the bills that secured the approval of the state lawmakers were financial autonomy for States' House of Assembly and immunity for legislators for words spoken during plenary.
Approved too were the requirement for the Independent National Electoral Commission (INEC) to conduct by-elections within 21 days instead of seven days, and power to deregister political parties.
Read also: Media risk repeating Rwanda horror with 'hate speech' on Benue killings- Presidency
The legislators approved the change of the name of the Nigeria Police Force to Nigerian Police and the Bill on administration of justice in the country for speedy dispensation of justice.
Other bills passed by the House were tenure restriction of president or governor which prohibits anyone who succeeds a President or a Governor and completes the tenure of such President or Governor, from contesting for that same office more than once.
The legislators also approved the bill on the establishment of Nigerian Security and Civil Defence Corps in the Constitution, including their functions and procedure for appointment of its Commandant-General.
The National Assembly had in December 2016 constituted ad-hoc committees on constitution review to initiate the process of amending relevant sections of the 1999 Constitution.
After the adoption of some of the recommendations of the committee, the federal lawmakers on December 14 last year forwarded the bills containing the 15 recommendations to the state Houses of Assembly for their consent.
The consent of at least 24 Houses of Assembly and the National Assembly is required to pass an amendment to any part of the Constitution.
RipplesNigeria… without borders, without fears
Click here to join the Ripples Nigeria WhatsApp group for latest updates.
Join the conversation
Opinions