CORONAVIRUS: Deaths in Germany spike as China moves to assist India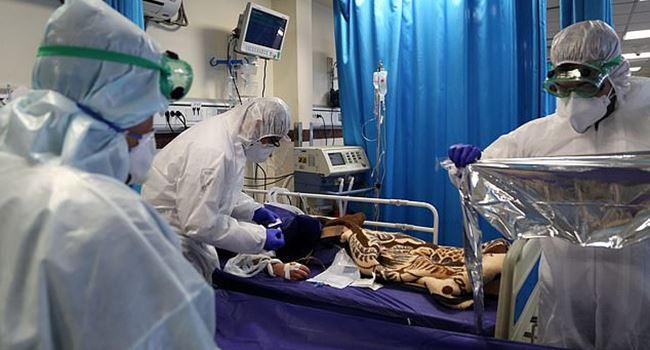 The German center for disease control, Robert Koch Institute, has announced 315 covid-19 deaths within the past 24 hours in Germany. The highest the country has recorded so far.
Also, there has been a 2,866 rise in infection rate, bringing the total number of reported cases in Germany to 130,450 with 4,500 recoveries.
Meanwhile, the Chinese government has on Thursday dispatched 650,000 kits to India as the Indian ambassador to Beijing, Vikram Misri, confirmed in a tweet.
These supplies included RNA extraction kits and rapid antibody tests, which are both used to test for coronavirus.
Despite long-standing rifts between the two sides, Misri highlighted that the situation "offers immediate and long-term opportunities for the two countries to cooperate and send a positive signal on bilateral ties."
"In the mid to long-term, both countries, as large repositories of scientific and technological manpower, have enormous scope to find avenues for mutually beneficial cooperation on the (research and development) aspects of dealing with Covid-19, including finding a vaccine," Misri stated.
According to a news release issued by the Indian Press Information Bureau on April 6, India would have accepted medical supplies from China for the second time in a row since the pandemic started after it had received a donation of 170,000 medical coveralls at the wake of the spread.
However, there are currently 12,380 confirmed cases of coronavirus and 414 deaths in India.
Join the conversation
Opinions