COVID-19: Global cases exceed 2m, as Colombia moves to place 4,000 prisoners under house arrest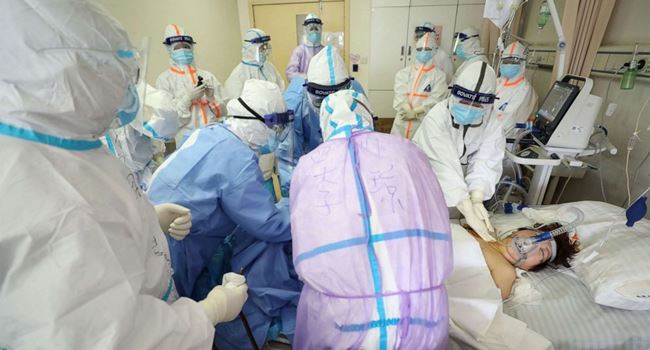 The latest figures compiled and provided by the Johns Hopkins University shows that the total number infections of the deadly COVID-19 cases in the world has surpassed two million.
The breakdown of the figures provided by the John Hopkins University also shows that the US has the largest number of cases with 609,685, followed by Spain at 177,633 and Italy at 162,488.
Meanwhile, no fewer than 4,000 prisoners will temporarily be placed on house arrest by authorities in Colombia in a bid to stem the spread of coronavirus, Justice Minister Margarita Cabello said on Thursday.
READ ALSO: DR CONGO: 28 killed, many injured during armed militant attack
The move, according to reports, comes after two people recently released from a prison in the central city of Villavicencio died after contracting the coronavirus.
Thirteen other prisoners, two guards and an administrator in the same institution also have confirmed coronavirus infections.
"We analysed the projections to get to the highest number of prisoners who could benefit," Cabello said. "But I have to be realistic; no measure that I could take is going to guarantee 100 percent that we will avoid infection."
Join the conversation
Opinions