COVID-19 is not kind to old people, I could have died –El-Rufai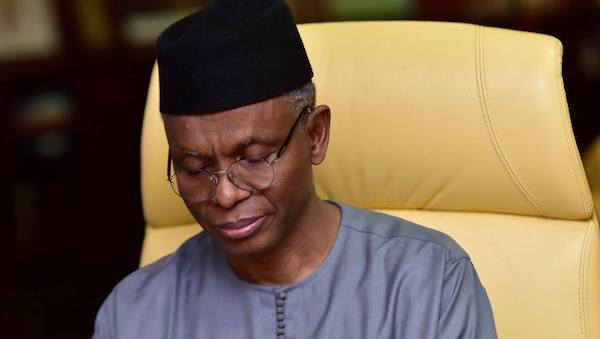 Kaduna State Governor, Nasir El-Rufai, Wednesday revealed how he survived the COVID-19.
The governor, who tested positive for COVID-19 on March 28 and only returned to work a few weeks ago, said in a Hausa radio programme he could have died from the disease if not for the support from his doctors, wife, and the Deputy Governor, Dr. Hadiza Sabuwa Balarabe.
El-Rufai said he followed the instructions of the doctors strictly and took his medications.
According to him, COVID-19 was not a friend to anybody and could strike where and when it was least expected.
The governor said: "I could have died from COVID-19 if not for my doctors. I followed their instructions strictly and took my medications. My wife collaborated with Dr. Hadiza Sabuwa Balarabe, the deputy governor and seized my phones while in isolation. I was only left with an iPad, the device I used to read, and go online.
"I'm truly ageing, I'm a few steps above 60 and this disease is not kind to the old, I'm old. That is the danger. If one is above 50, one should be very careful not to contract the virus.
"To an aged person with other health complications like diabetes and hypertension, coronavirus will be very deadly.
READ ALSO: Maina plans to escape from custody and kill our prosecutor, witnesses — EFCC
"When I came out from isolation, I intended to leave my beard because it was the tradition of the Holy Prophet Muhammad, may the peace and blessings of Allah be with him. But as I visited my mother to greet her, she was against my new look. She asked me to shave. According to her, my father was not bearded during his lifetime.
"I had no option but to shave my beard because I want to live peacefully with my mother."
Join the conversation
Opinions