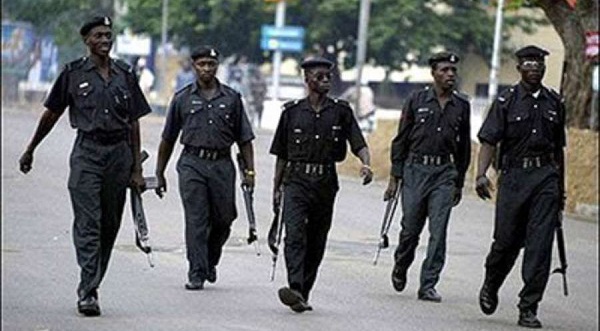 That the Nigerian Police Force is about the worst national police formation in the world is no longer news. What is perhaps news is that they are digging deeper into infamy on a daily basis. In a frustrated country where oppression and persecution rate is all-time high nothing much is expected of a police force whose rank and file are never an epitome of professionalism. Scandalously ill-motivated, underpaid and corrupt the police force in Nigeria is a perfect example of how not enforce the law by a lawless group of thieves and extortionists (some retired criminals in SARS). In a society where a police force constitutionally empowered to protect lives and properties only for them to turn around and become glorified law-breakers then something must be fundamentally wrong with the system.
Hardly a day passes by without a gory incident of police brutality on the defenseless law-abiding citizens going about their legitimate businesses. While criminals out there on the streets raiding banks and attacking people are hardly caught and brought to book innocent citizens daily pay the price for belonging to a God-forsaken country where the law is made to be obeyed only by the artisans and the poor while the rich use their money to break the law or avoid prosecution.
We have heard about extra-judicial killings involving the police and the military. We have heard about cases of extortion, arbitrary arrest and detention. And lately (and worse of all) about the deliberate cold-blooded murdering of Nigerians by those who ordinarily should protect their lives! Recently two young Nigerians (20-year-old Ada Ifeanyi, and her beau, a 32-year-old Emmanuel Akomafuwa) were brutally attacked and assassinated on their way from a night club in Ajegunle area of Lagos. And months ago Olalekan Ogunyemi, the former police officer under prosecution, had fired the fatal shot that killed Kolade Johnson in Lagos with his AK-47 rifle!
When the justice system is compromised in a 'fantastically-corrupt' country like ours then hope is killed on a platter. The recourse to self-help remains the only alternative to remain alive in a nation that cares less for her denizens. Those elected in Abuja and the states' capitals to protect lives are busy undermining democracy and the law while their uniformed ignorant agents go about maiming and killing those whose taxes sustain them in offices they occupy.
Last week an ugly news emerged online to the effect that scores of mobile prostitutes were rounded up in Abuja and taken to a police station in the FCT. There they were subjected to all manner of molestation including beatings. And those among the women of easy virtues who had money on them were reportedly released promptly upon paying the amount demanded. And those without Naira notes to spare as bribe for their 'freedom' were summarily detained. Worse still, some of the charming ladies of the night had alleged scandalously that some shameless policemen raped them 'raw' while others used pure water sachets as condoms to perpetrate the raping!
After perusing the bizzare news I was revolted not because prostitution was a good thing worth defending here. But because our law enforcement agents had turned themselves into glorified rapists! In a dangerous era of HIV/AIDS global pandemic (transmitted more by unprotected sexual intercourse) it is something to be worried about that some policemen still believed in sexual exploitation of commercial sex workers struggling hard at wee hours of the night to survive.
In our reckoning the punishment for this sadistic crime should be harsher than the prostitution itself. If prostitution is deemed to be illegal the best the randy cops could have done under the circumstance was to have charged the ladies to court so that the law would take its natural course. It was criminally wrong for them to have done otherwise.
And the same last week another ugly news (as ugly as Nigeria herself) emerged online that some Department of State Services (DSS) operatives had raided a brothel in Calabar arresting some naked prostitutes on duty and dismantling an apparent network of human trafficking and prostitution syndicate operating in the Cross Rivers State capital city. As I read through the news the question agitating my conscience yet begging for answer was: since when had it become the duty of the DSS to invade hotels in search of naked 'Eves'? For want of something doing which in itself is indicative of professional idleness or laziness? Come on, somebody somewhere must sit up and do their job!
It is only in Nigeria that an elite police force (trained specially and professionally to gather intelligence and perform serious undercover operations in defense of the corporate existence of the nation) could go about raiding hotels and arresting naked whores! Ever heard of the CIA or the Scotland Yard molesting prostitutes or apprehending them? With ubiquitous insecurity across the federation the DSS hierarchy ought to be ashamed of themselves.
The prostitute is not an alien. She was not thrown down suddenly from hell by Lucifer onto our planet! She could be your wife, daughter, sister, mother, aunty or niece. Therefore, they deserve giving a break! We must let them be for they are the least of our national social problems.
Boko Haram and the Fulani herdsmen terrorists are still out there terrorizing our compatriots up north, the politicians are still oppressing us all throwing us, with their looting spree, into the abyss of hopelessness, the kidnappers and armed robbers are still in control of our streets yet the security forces charged with the constitutional responsibility of combatting them and securing our lives and properties are busy chasing after harmless ladies using their 'bottom power' to empower themselves and their poor families. Shame!
Read also: Rising Above Oppression
In any democracy all citizens are considered equal before the law. Under the democratic environment back home in Nigeria, one fraught with massive poverty and governmental failures, the taxman should be at liberty to go about collecting taxes for the state, the artisan should have enough space to eke out a living by engaging in their menial jobs. The mortician cannot be 'persecuted' for choosing to look after the dead. And the prostitute must be allowed to do their 'thing' unmolested!
To be a prostitute a lady must have decided to 'kill' shame in her life. It is a psychologically demeaning job which sometimes involves violence, assault, insult and fetish visitations. Like hard drugs their 'wares' are lucrative because the society is corrupt morally. Their customers are not animals or revenants but human beings like you and I!
Except (perhaps) in the Vatican prostitutes are found everywhere — including Donald Trump's America, Macronian France and the Queen's England. They are available in my hometown of Ihiala in Anambra state and President Buhari's Katsina state.
As whores abound in every part of Nigeria (from Lagos to Jos, Abeokuta to Abuja, Port-Harcourt to Potiskum, Awka to Aba) so are a whole lot of criminals in uniform in Nigeria! They are everywhere: the police, the customs, the military, the para-military, the immigration etc. A casual trip to Seme border post in Lagos would reveal what we are saying here: the obscene emergence of a banana republic!
It is only a revolution in Nigeria that can make things start working again in our abused society. Anything less amounts to postponing the evil days.
By SOC Okenwa…
Join the conversation
Opinions
Support Ripples Nigeria, hold up solutions journalism
Balanced, fearless journalism driven by data comes at huge financial costs.
As a media platform, we hold leadership accountable and will not trade the right to press freedom and free speech for a piece of cake.
If you like what we do, and are ready to uphold solutions journalism, kindly donate to the Ripples Nigeria cause.
Your support would help to ensure that citizens and institutions continue to have free access to credible and reliable information for societal development.