Crude oil trading: The past, the present and the future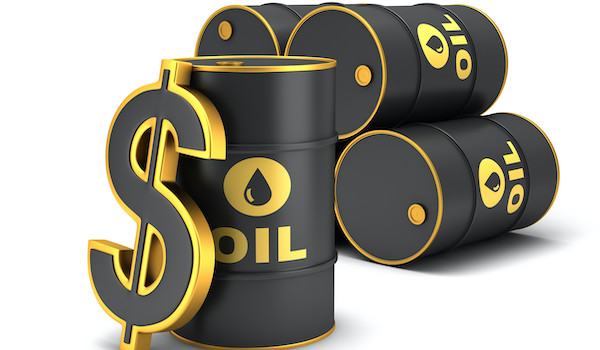 Crude oil trading platforms play a vital role in the global energy markets. We, as market participants can buy and sell crude oil to other participants on this platform. These platforms serve as digital marketplaces. Here traders, producers, refiners, and other entities make crude oil transactions.
Traditional Methods of Crude Oil Trading
Before the emergence of electronic trading platforms, crude oil trading was a manual process. These methods had several limitations and inefficiencies, which prompted the need for technological advancements in the industry.
Over-the-Counter (OTC) Trading: OTC trading was a common method for crude oil trading, where buyers and sellers directly negotiated and finalized transactions. This method involved extensive communication, often through phone calls or in-person meetings, to agree on pricing, quantity, and delivery terms. OTC trading was time-consuming, prone to human errors, and lacked transparency.

Intermediaries and Brokers: In traditional trading, intermediaries, and brokers played a significant role in facilitating transactions. They acted as middlemen between buyers and sellers, providing market expertise, negotiating deals, and ensuring smooth execution. However, relying on intermediaries increased transaction costs and introduced additional layers of complexity.

Paper Documentation: Physical documentation, such as contracts, invoices, and shipping documents, was an integral part of traditional crude oil trading. These documents were often handled manually, leading to delays, errors, and increased administrative burden. The reliance on paper-based documentation was a barrier to efficient information sharing and real-time decision-making.
The emergence of Electronic Trading Platforms
The advent of technology and the growth of electronic trading revolutionized the crude oil trading landscape. Electronic trading platforms emerged as digital marketplaces that transformed how crude oil was bought and sold. These platforms introduced greater efficiency, transparency, and accessibility to the market.
Online Trading Platforms: The rise of the internet enabled the development of online trading platforms, which allowed traders to connect and trade electronically. These platforms provided a centralized marketplace where participants could access real-time market data, execute trades, and manage their portfolios. Online platforms eliminated geographical barriers and expanded market access for both large and small market participants.

Electronic Communication Networks (ECNs): Electronic Communication Networks emerged as electronic platforms that facilitated direct trading between buyers and sellers without the need for intermediaries. ECNs offered order matching systems, enabling efficient price discovery and faster execution. Market participants could submit orders electronically and receive instant trade confirmations, eliminating the need for manual negotiation and reducing transaction costs.

Electronic Marketplaces: Electronic marketplaces, also known as exchanges, were established specifically for trading crude oil futures and options contracts. These platforms standardized contract specifications and created a regulated environment for trading. They provided a transparent and efficient marketplace where participants could trade standardized contracts, leverage price volatility, and manage their risk exposure.
Key Features of a Crude Oil Trading Platform
Accessibility and User Interface: Crude oil trading platforms prioritize accessibility and user-friendly interfaces to ensure a seamless user experience. They offer web-based or mobile applications that allow market participants to access the platform from anywhere at any time. The user interface is designed to provide intuitive navigation, real-time market information, and customizable settings to suit individual preferences.
Market Data and Analytics: Crude oil trading platforms provide comprehensive market data and analytics tools to assist traders in making informed decisions. These platforms offer real-time price feeds, historical data, charts, and market-depth information. Users can conduct in-depth market analysis and spot trading opportunities with technical indicators and charts.
Order Placement and Execution: Trading platforms enable users to place various types of orders, including market orders, limit orders, and stop-loss orders. Users can set specific parameters for their orders, such as price, quantity, and time validity. The platforms facilitate order matching and efficient execution, ensuring timely trade settlement and reducing execution risks.
Risk Management Tools: Crude oil trading platforms incorporate risk management tools to assist market participants in managing their exposure and protecting their portfolios. These tools include position monitoring, risk analytics, and margin calculations. Traders can set risk limits, utilize stop-loss orders, and employ risk mitigation strategies to manage potential losses and protect their investments.
Integration with Other Financial Systems: Crude oil trading platforms often offer integration capabilities with other financial systems, such as clearinghouses, back-office systems, and risk management platforms. It improves efficiency, streamlines operational procedures, and ensures that regulatory and reporting requirements are met.
Future Trends in Crude Oil Trading Platforms
Advancements in Technology and Artificial Intelligence
Platforms for trading crude oil take advantage of technological advancements and artificial intelligence (AI) to improve trading capabilities. AI algorithms can analyze massive amounts of data, spot patterns, and generate insights. Therefore, traders can make more accurate predictions and wiser decisions. Additionally, technologies like machine learning and natural language processing can automate routine tasks, improve trade execution, and provide personalized recommendations to users.
Integration of Blockchain Technology
The integration of Blockchain technology is another benefit for the future of crude oil trading platforms. Blockchain can provide secure, transparent, and immutable records of transactions, reducing fraud and enhancing trust in the market. Smart contracts on blockchain platforms can automate trade settlements, ensure compliance with contractual obligations, and streamline the reconciliation process. By enabling efficient and decentralized transactions, blockchain technology can revolutionize how crude oil trades are executed, recorded, and audited.
Increasing Focus on Sustainability and ESG Considerations
Sustainable practices, renewable energy, and the reduction of carbon emissions are becoming more and more important. Crude oil platforms are expected to integrate sustainability and ESG (environment, social, and governance) factors into their daily operations. Trading platforms may integrate ESG data and ratings into their market data and analytics, enabling traders to factor in sustainability metrics when making investment decisions. Additionally, platforms may introduce ESG-focused investment products and facilitate the trading of carbon credits or other sustainability-related instruments.
Global Collaborations and Partnerships
The future of crude oil trading platforms is likely to witness increased global collaborations and partnerships. Trading platforms may establish strategic alliances with other financial institutions, energy companies, or technology providers to enhance their offerings and expand their market reach. New trading products, increased market liquidity, and the integration of complementary technologies can all result from collaborations. Additionally, platforms may work closely with regulatory bodies and industry associations to ensure compliance, promote market integrity, and drive standardization in the industry.
In conclusion, crude oil trading platforms have revolutionized the energy markets, providing market participants with enhanced capabilities, improved efficiency, and access to global opportunities. The future holds tremendous potential for further advancements, and the industry must embrace these trends to ensure continued success and innovation in the dynamic world of crude oil trading.
Join the conversation
Opinions
Support Ripples Nigeria, hold up solutions journalism
Balanced, fearless journalism driven by data comes at huge financial costs.
As a media platform, we hold leadership accountable and will not trade the right to press freedom and free speech for a piece of cake.
If you like what we do, and are ready to uphold solutions journalism, kindly donate to the Ripples Nigeria cause.
Your support would help to ensure that citizens and institutions continue to have free access to credible and reliable information for societal development.