DR CONGO: Health workers motivated as Ebola treatment crosses milestone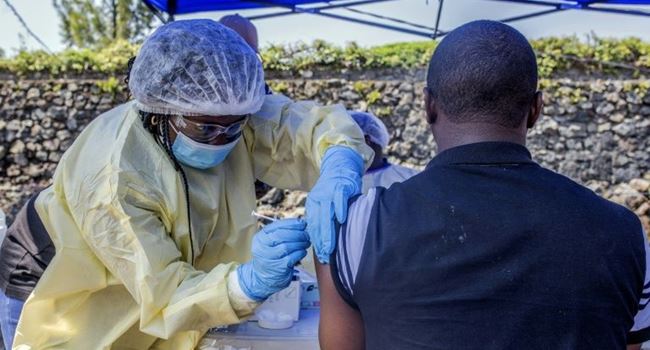 Health workers in the Democratic Republic of Congo (DRC) say they are motivated after revealing that the 1,000th person to have recovered from Ebola during the current outbreak has returned home after being cured of the virus.
Reacting to the development, UN's Emergency Ebola Response Coordinator, David Gressly, said every survivor gives health workers reason and motivation to continue to enhance the fight against the virus.
READ ALSO: For the first time, a reliable count of Somalia peacekeeping deaths
According to Gressly who said health workers helped other people who fall sick to seek treatment immediately, every survivor is also a reminder of the lives they were not able to save.
More than twice as many people have died since the outbreak began over a year ago partly because suspicion and mistrust have undermined efforts to stop the virus spreading.
Join the conversation
Opinions