Enugu CP talks tough, warns officers who extort, receive bribes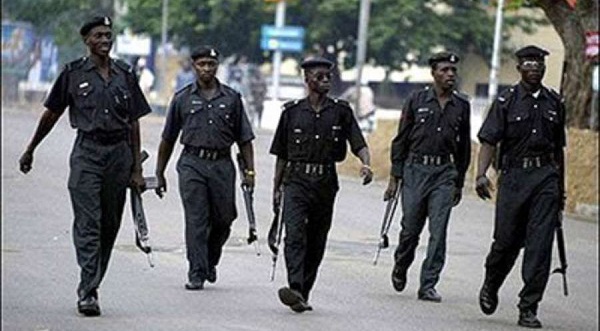 The Enugu State Police Commissioner, Ahmed Abdulrahman has said that bail is free and vowed to deal with officers in the state, who indulge in unprofessional practice.
He warned officers in the state to desist from extortion and reception of bribes because such acts would bring them bad luck.
He stated this in Nsukka when he addressed officers of the command during a tour, vowing that his administration would not tolerate any officer found guilty of any unprofessional act.
Warning that nobody should bring "brown envelope" to him because such a thing is "poisonous and brings bad luck," Abdulrahman said:
"The era of extortion, collection of money before doing your job or taking money before granting somebody bail is over, I will not condone such unprofessional practices.
"Some people erroneously believe that when a policeman collects illegal money from the public, he will give it to the division police officer (DPO).
"According to them, DPO will give it to the area commander and area commander will give it to commissioner of police, that is a complete lie.
"Bail is free, if any policeman collects money to bail anybody, the public should report that officer to me and he or she will be sanctioned.
"If somebody appreciates you willingly because of the excellent way you are doing your work, I am not against it."
While he applauded the contribution of other security agencies in assisting to reduce the high rate of kidnapping and armed robbery in the state, he called on residents of the state to embrace community policing.
READ ALSO: INSECURITY: We will no longer tolerate killer herdsmen, Akwa Ibom govt vows
He said, "I am happy Enugu Sate has returned to its former glory as the most peaceful state in the country.
"Community policing is the main thing in every part of the world as it helps to build confidence and trust between police and the community."
Join the conversation
Opinions