Eyebrows raised as Jeffrey Epstein's autopsy result reveals broken bones in his neck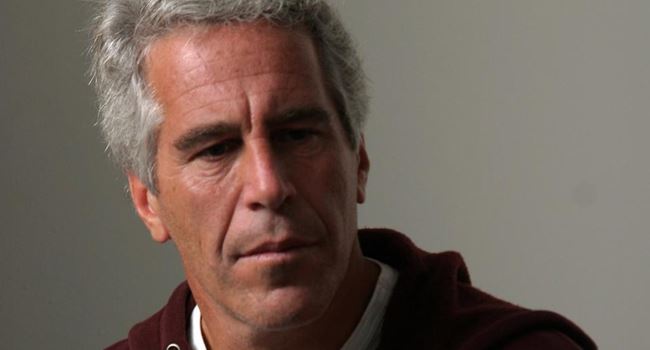 A report by Washington Post has revealed that the autopsy result of disgraced financier Jeffrey Epstein who died of an apparent suicide had several broken bones in his neck.
The result of Epstein's autopsy now raises fresh suspicion as sources familiar with the autopsy results say, injuries can occur to people who hang themselves, or who are strangled.
The development comes after two lawyers representing victims of accused sex trafficker say they plan to sue the late 66-year-old who apparently hanged himself in jail.
Attorney Lisa Bloom, who represents two of the victims, said they will sue the well-connected financier's estate for damages following his apparent suicide.
READ ALSO: Zimbabwe sacks, charges Tourism Minister over disappearance of $94m pension fund
Bloom also told Reuters news agency on Sunday she will soon file civil claims, which she said had been held off since federal prosecutors were pursuing sex trafficking charges against the 66-year-old accused.
Another lawyer, Roberta Kaplan, said she hoped to file on Wednesday on behalf of another client.
Epstein was found dead days ago at the Metropolitan Correctional Center in Manhattan, the US Federal Bureau of Prisons revealed.
Epstein who was long dogged by accusations of sexual abuse of girls, reportedly hanged himself and his body was found at roughly 6:30 a.m. Saturday, by prison officials.
Mr. Epstein was found unconscious in his cell at the jail with marks on his neck.
Join the conversation
Opinions