FACT CHECK: Did Nigerian govt promise free registration and N50,000 grant for businesses?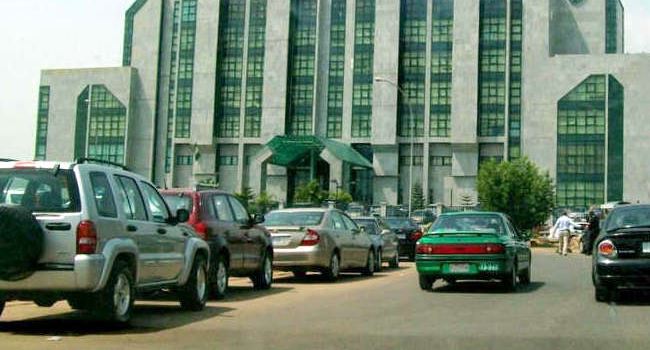 Claim: Viral WhatsApp message claims Federal Government has approved all self-employed and business owners  to carry out their  CAC (Corporate Affairs Commission) registration online for free.
A viral WhatsApp message claimed that the Federal Government has approved all self-employed and business owners to carry out their  CAC registration online for free while adding the benefits of having a business registered and a weblink.The benefits of the C.A.C registration were listed as;
-Free N50,000 cash from FG
-Certificate of Incorporation
-Legal liability protection
-Free International Trade
-Free Trip to the UK
-Reputation with Customers
-Getting on Federal Governemnt's Record
This message unlike the ones in the past suggests that the link will lead to some of the Federal government-linked support to small and medium scale business.
Verification
Ripples Nigeria followed the link to a website that has the logo of the CAC and a registration form. At the bottom of the registration, a counter that shows how many people have registered continues to increase every second as well as a picture showing the kind of registration that can be done.
The webform is meant to collect the address, phone number, type of business, and particularly Google mail (Gmail), and not any kind of email is required.
Ripples Nigeria noticed a few red flags on the website; All the social media logo placed on the website links back to it. Also, it does not contain any other information aside the form.
To proceed beyond the form, the reporter inputs fictional details and it requested additional biodata like Age group, marital status, and employment. After this phase, the website asked the user to share before the certificate can be downloaded.
Ripples Nigeria checked the original website of the Cooperate Affairs Commission and it stipulates how much it cost for each service rendered and how many days it will take o process it.
CAC had issued a statement that from 19 October 2020, the agency will open its portal to 25,000 Nigerians for free business name registration. It said that it was part of the federal government's Covid-19 survival support for micro, medium, and small businesses. In applying for the grant, the agency listed the documents required and how to register.
Aside the formalization support from Federal government to help businesses get registered, other aspects of the survival funds which include payroll and grant are now closed.
Conclusion: The information is misleading, it originates from a parody website. Truly, the CAC has a program in place to register 25000 business names from the 36 states of the country, but the 50,000 naira grant from FG as a survival fund has closed. Most importantly, No official government website will ask applicants to share certain information before one can proceed.  The website is a misleading one
Join the conversation
Opinions