Fani-Kayode slams Gov Abiodun for exempting Dangote from COVID-19 lockdown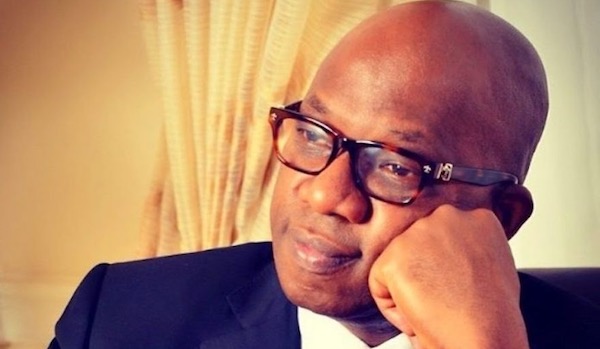 Former Aviation Minister, Femi Fani-Kayode, has taken a swipe at the Governor of Ogun State, Dapo Abiodun for the exemption granted Aliko Dangote Group of Companies from the COVID-19 lockdown in the state.
The politician who was reacting to comments made by Governor Abiodun who said his critics should try to be like Dangote if they want to enjoy similar preferential treatment, noted that it is a shame that a few sons of the South West bow, quiver and tremble before their masters.
During a press conference on Monday in his Iperu residence Governor Abiodun said: So, if I give Dangote an exemption and you think he did not deserve it, you can choose to become a Dangote and I will give you that exemption as well."
Fani-Kayode fired back at Governor Abiodun on his verified Twitter handle, saying: "Are Dangote's drivers and trucks immune to COVID-19? Will you give similar exemptions to southern businessmen and traders?; saying "Shame on you!"
READ ALSO: COVID-19: Masari charges NCDC to release test results of dead patient's contacts
Reacting further, Fani-Kayode said; "Someone tell Dapo Abiodun that my name is Femi Fani-Kayode. I am quite happy to be a Fani-Kayode and I have no desire to be a Dangote.
"I am not interested in tax exemptions from his Ogun State or in selling my soul to satan.
"I ask again, does he have to be a slave to feel fulfilled?" Fani-Kayode asked rhetorically.
Join the conversation
Opinions