FANI-KAYODE TO EL-RUFAI: If not for southern resources, north would still be a barren desert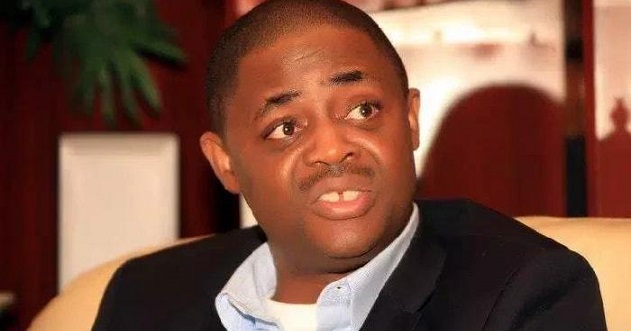 Former Aviation Minister, Femi Fani-Kayode, has said that the northern part of Nigeria would have still remained a 'barren desert' but for the resources, kindness and generosity they enjoy from the southern part of the country.
The minister was responding to a recent comment allegedly made by the governor of Kaduna State, Nasir El-Rufai that "northern Nigeria still feeds the nation".
The comment was part of what the governor was alleged to have said when he spoke at the Northern Youth summit organised by Northern Hibiscus Initiative in Kaduna last Saturday.
But responding in a post on his Twitter handle on Tuesday, Fani-Kayode refuted El-Rufai's claims and said that the North has at no time been the ones feeding the nation.
He wrote: "The North has never fed the nation but has always lived off her. It has depended on the south for everything for 105 years. Were it not for southern resources, kindness and generosity the North would still be a barren desert."
The former minister also reacted to another alleged statement by El-Rufai, where he was said to have told his audience at the Saturday event, that, "The richest businessman in Nigeria is still Dangote not someone from Southern Nigeria, thank God for that."
READ ALSO: YAHOO YAHOO COMMENT: Your region produced 'biggest thief in world history', Omokri replies El-Rufai
In his reaction to that Fani-Kayode wrote, "Any southern businessman that received the kind of support that Dangote received from FG's over the last 40 yrs would be the richest man in the world today."
He went further to add, "It is clear to me that there is as much difference between a Fulani and a non-Fulani as there is between a pygmy and a Viking. Force us in the same space and bad things will happen. Keep us in the same cage and nothing good will come out of it. May God deliver us from each other!"
Join the conversation
Opinions