Fujitsu develops sensing system for gymnastic events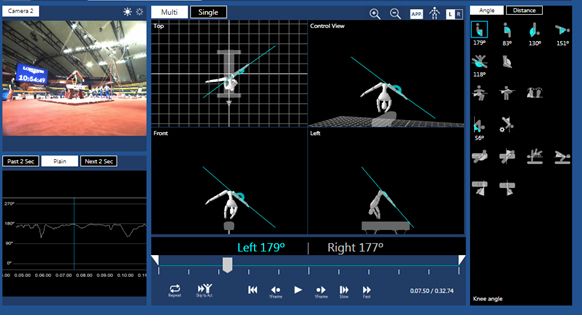 Japanese technology giants, Fujitsu has developed an AI and 3D sensing system that would help judges to score athletes during gymnastics events.
This system was jointly developed with the International Gymnastics Federation and will be used alongside the Instant Replay and Control System.
How it works is that through the use of AI and 3D sensors, it will be able to calculate and measure each gymnast's movement and then analyse it in the form of numerical data.
READ ALSO: Apple under fire in China over app which monitors police activities in Hong Kong
The sensors can provide a 3D view of the performance along with the ability to measure angles that could help judges come to a fair and accurate assessment.
The FIG President, Morinari Watanabe, said: "The people we must always have in mind are the gymnasts. They dedicate their youth to this sport, which gives them dreams and sees them flourish. We cannot accept that all those years of hard effort and all those dreams can be destroyed by a single judging error.
"Scoring controversies must become a thing of the past, and the technology that Fujitsu has been developing will reinforce trust in judgment."
Join the conversation
Opinions