Govt keeps mum, as Dangote confirms Indian contract staff quarantined in Lagos over coronavirus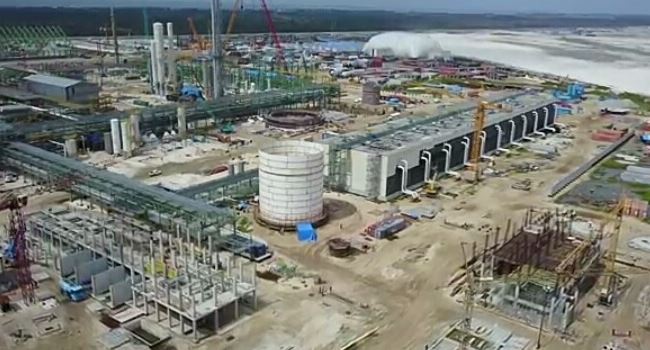 Dangote Industries Limited on Tuesday confirmed that an expatriate contract staff admitted in its clinic had been quarantined at the Mainland hospital, Yaba, Lagos over fears he may have contacted the coronavirus disease.
The victim, an Indian pipe fitter working at the giant petrochemical complex of the Dangote group, was initially kept in isolation at the company's site, after he exhibited symptoms of the coronavirus disease.
This had spread fear among other staff members, coupled with a leaked internal memo via email, purported to have been a communication between Dr. Avijit Singh, the doctor on duty at the site clinic, and Mr Akhil Kuniyil, the on-site safety officer.
The patient, contracted to work at Dangote Refinery, reportedly boarded a flight from Mumbai, India to Cairo, Egypt, where he boarded another flight to Lagos, after a brief stopover.
Read also: CORONAVIRUS: Nigerian govt orders immediate shutdown of all NYSC orientation camps
But Dangote Industries, in reacting to the reports, said in a statement, that "an Indian national who is a staff of Onshore Construction Company-a mechanical, electrical and instrumentation contracting firm that specializes in fertilizer construction reported at the Site clinic complaining of high temperature and fever.
"His complaint triggered our Protocols which necessitated further screening and isolation immediately.
"Mr. Akhil Kunyil, of the Health and Safety Environment of the Onshore Company reported the development to the management following which local authorities were contacted.
"The patient was immediately conveyed to the Lagos Mainland Hospital Center, where he is currently being isolated and undergoing tests", the company stated.
So far, neither the Ministry of Health, nor the Nigeria Centre for Disease Control (NCDC), has reacted to the incident, as it has not been officially recognized.
It is also unclear what efforts have been made to trace those he may have come in contact with in the course of his entry and stay in Nigeria.
If confirmed, the Dangote patient would be a fourth person on record to have entered into the country with the dreaded coronavirus disease.
Join the conversation
Opinions