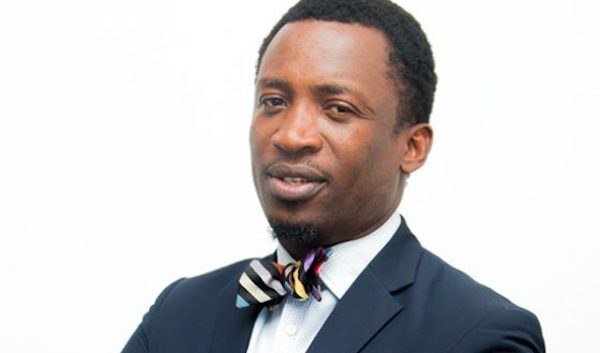 In Prof. Rotimi Suberu's political science class at the University of Ibadan, we talked about Power. Traditional Power which derived from royalty, Statutory Power which derived from the constitution and Influence which was birth in charisma. Of the three, they made us concentrate on the statutory power as the source of real power with which the elites struggled to control for whatever reasons.
We were told that politics, be it military or civilian was the struggle for power and its use. That everything began and ended with its control. This delineated relations between the contending classes, be it economic, ethnic or otherwise. Relations were guided by access to real Power and those who wield it. The struggle to have it was bloody, often violent thereby causing major rift in the system and instability, amongst others.
The Professors further averred that this struggle was the direct cause of the 30 month fratricidal Civil War which claimed over 6 million lives, its effect we still live with to this day. This further pushed the quest for power by whole groupings and individuals within to the kinds of heights that the centre can no longer hold.
I beg to disagree with this position today. I am ready to surrender my certificate if I am proven wrong. In Nigeria's political climate today, the pendulum has swung aggressively towards another kind of Power – influence. Influence was the least of the three that was taught us. Infact our teachers never spent so much time on Influence as they left it to the Pastors and showbiz types who built fortune and mass followership through the sheer strength of their followership.
Today, we are seeing leaders without any of the other two types of Power but wielding considerable power through the kind of influence and charisma they lead. A powerful example is the party leader of the ruling party who can unseat any Governor of Lagos like we saw recently. Without any constituted authority known to man or the constitution, he wields enourmous influence and power that those who have constitutionally backed power kowtow to him. This is the situation almost from the highest level of the totem pole to the councilor on the streets of Lagos.
That these people have no constitutional authority does not stop them from arrogating tremendous power far and above the people that we voted for and bestowed with real power. They forget their mandates and go and kneel at the feet of influence which is usually filial and self centered to take instructions.
If I have the opportunity to meet up with Prof. Suberu again, I will ask him what he now thinks of Marx Webers theory of power as it concerns Tinubu, Tuface, Aregbesola, Osoba and the late godfather of Ibadan, the Uba brothers and the rest of them who wield tremendous power .
Today this influence is not only seen in the political space. We are seeing social influencers who through their thought processes, actions amass such power over civil society that you begin to think that traditional power is now becoming archaic and mundane. People like Tuface, Davido are wielding tremendous influence and power. Davido almost single handedly swayed the elections fortune of his uncle by just appearing. I dare say if that election was not in Osun and in Lagos or any urban centre the battle would have been tougher. Commanding millions in followership, drooling and just waiting for instructions he can seem to do and undo especially in a political climate that lacks depth and understanding. The political influencers and their counterparts in the social spaces all fish in the same pond.
I think that we should begin to look closer at the third tier of power – influence in our search for redemption in this country. It is dark because it usually resides within the context of a selfish play at the system. The purveyors of Influence are not checked by a structured system of checks and balances. They wield their powers unabashedly according to their whims and caprices and usually with imunity. That is why you see bullion vans moving into private residences during the elections.
They are not limited by the laws because they operate far and above the law especially those who are expected to uphold the laws are there at their behest and owe their loyalty to the godfather rather than the constitution.
The only solution that we can get is to pray for a Martin Luther King type leader, a Mahatma Ghandi type leadership who saw their role in the system as a divine calling to right the wrongs of the society and reposition it for greater delivery of a fulfilled life for its citizens. What we are saddled with here is the Amala type visionary leadership who only see things from the narrow prisms of their tummy.
Sad.
By Joseph Edgar…
Join the conversation
Opinions
Support Ripples Nigeria, hold up solutions journalism
Balanced, fearless journalism driven by data comes at huge financial costs.
As a media platform, we hold leadership accountable and will not trade the right to press freedom and free speech for a piece of cake.
If you like what we do, and are ready to uphold solutions journalism, kindly donate to the Ripples Nigeria cause.
Your support would help to ensure that citizens and institutions continue to have free access to credible and reliable information for societal development.