Inflation hits 28-month high, rises to 13.22%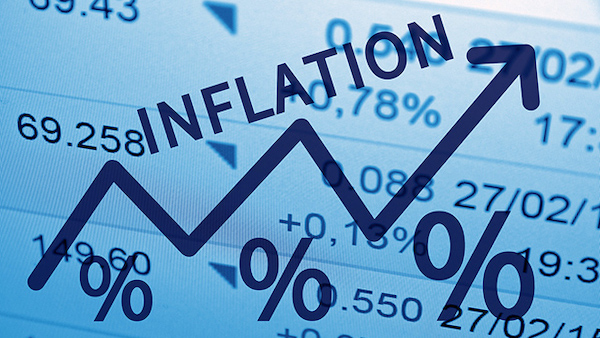 Nigeria's Consumer Price Index, which measures the average change over time in prices of goods and services consumed in everyday living, climbed to 13.22% in August.
This is 0.40% higher than the figure reported the month before, the statistics office said on Tuesday.
Inflation in Africa's biggest economy has been on a steady rise for one year now, making the latest figure its peak level in 28 months.
In 2016, the central bank announced plans to suppress inflationary pressures on the economy and keep inflation at single-digit within a range of 6-9% but none of such measures has been able to tame it to the level desired.
"On a month-on-month basis, the Headline index increased by 1.34 per cent in August 2020. "This is 0.09 per cent higher than the rate recorded in July 2020 (1.25 per cent).
"The percentage change in the average composite CPI for the twelve months period ending August 2020 over the average of the CPI for the previous twelve months period was 12.23 per cent, representing a 0.18 per cent point rise from 12.05 per cent recorded in July 2020," the National Bureau of Statistics said in its 'Consumer Price Index August 2020' report.
Year on year, the urban inflation rate jumped to 13.83% from 13.40% in July just as the rural inflation rate rose to 12.65% in August from 12.28% the month before.
Read also: Food crisis, higher inflation loom, as bakers plan to hike bread prices
"On a month-on-month basis, the urban index rose by 1.42 per cent in August 2020, up by 0.15 from 1.27 per cent recorded in July 2020, while the rural index also rose by 1.27 per cent in August 2020, up by 0.04 from the rate recorded in July 2020 (1.23 per cent)," it added.
A separate food price index revealed food inflation at 16% in August, up from 15.48% in the preceding month.
The upward drift was triggered by the rising costs of staples including bread and cereals, potatoes, yam and other tubers, meat fish, fruits, oils and fats as well as vegetables.
"In August 2020, food inflation on a year on year basis was highest in Kogi (22.03%), Kwara (19.11%) and Edo (17.95%), while Gombe (14.33%), Kano (13.99%) and Bauchi (13.42%) recorded the slowest rise.
On month on month basis however, food inflation was highest in Ogun (3.27%), Lagos (3.13%) and Abia (2.81%), while Plateau (0.67%), Zamfara (0.24%) and Sokoto (0.13%), recorded the slowest rise," the NBS said.
Core inflation, which considers the prices of all items but volatile agricultural produce, advanced to 10.52%, up by 0.42% when set beside the 10.10% reported in July.
The central bank said on Friday it saw inflation touching 14.15% at the end of this year on the grounds of disruption in the supply chain due to the economic slowdown induced by the coronavirus pandemic.
Join the conversation
Opinions