Lagos PDP demands probe of Sanwo-olu over monies received, spent on COVID-19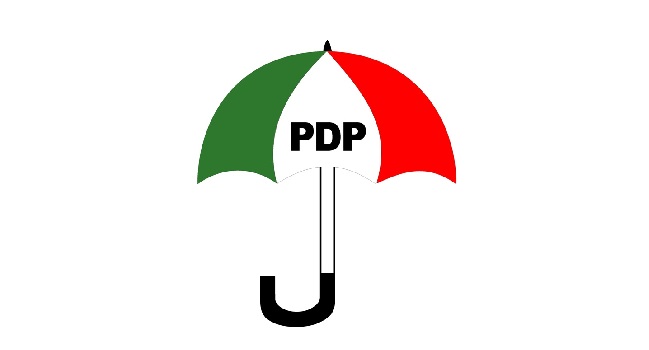 The Lagos State chapter of the Peoples Democratic Party (PDP) has demanded the probe of the state government led by Babajide Sanwo-Olu over monies received and spent to avert the spread of the COVID-19 pandemic.
Publicity Secretary of the party in the state, Taofik Gani, made the demand in a statement on Monday while also lamenting the quality of relief packages being distributed in the state to cushion the stay-at-home order.
According to him, some of the relief packages being distributed in the state were very bad and dehumanizing reason Sanwo-Olu should be probed for monies received and spent on COVID-19 when the crisis of the pandemic is over.
Gani said: "The reliefs claimed to be going to homes and or the vulnerable are all false and seriously hyped. Sanwo-Olu cannot feign any ignorance of this. Barrage of videos, audios, pictures abound exposing the inhumanity of a government to her citizens by the manner and quantity of reliefs going around the state.
READ ALSO: COVID-19: Stop hunting returnees from abroad like antelopes, Shehu Sani tells Nigerian govt
"The so-called agric products and Bread are so dehumanising that we have evidence of a loaf, 3kg Rice, 3kg beans, and dried pepper being distributed at ration of a bag to 50 residents. It is so bad that donors have even raised quarrels with the state government.
"The Governor cannot escape probe of his spending's during this scourge."
He said that Sanwo-Olu was using his constant media updates to distract Nigerians and people of the state while also maintaining that most of the governor's remarks to the press regarding COVID-19 were lies and fake promises.
Gani said: "He is distracting with frequent media shows and telling lies and giving fake promises. Recently he said there would be free surgeries and care for all admitted, especially the pregnant. Lagosians are not excited.
"They know its political statement. Where are the hospitals?. Where are the motivated health officers in the state?" he asked.
Join the conversation
Opinions