MALAYSIA: Ex-prime minister Najib pleads not guilty at start of multi-billion dollars trial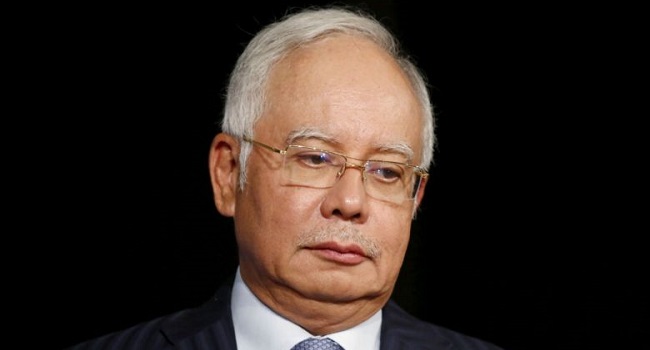 Former Malaysian Prime Minister Najib Razak went on trial in a Kuala Lumpur court on Wednesday concerning series of prosecutions related to the alleged theft of billions of dollars from state fund 1MDB.
Najib also faced seven charges including abuse of power, criminal breach of trust and money laundering involving $10.1m that allegedly made its way into his personal bank accounts.
Read also: Brunei to implement death by stoning as punishment for homosexuality
He however pleaded not guilty on all charges at the start of the trial.
It was gathered that the former prime minister claimed the money that ended up in his private bank accounts was a donation from a Saudi royal and most of it was returned.
Prosecutor Tommy Thomas informed the court that Najib was not only prime minister and finance minister, but also chairman of 1MDB's board of advisers and adviser emeritus to SRC.
He also said the prosecution would also reveal how $130,000 that was charged to Najib's credit card at the boutique of French fashion brand Chanel in Hawaii in December 2014 was also the proceeds of unlawful activity.
Join the conversation
Opinions