Mallam Abba Kyari: The meaning of power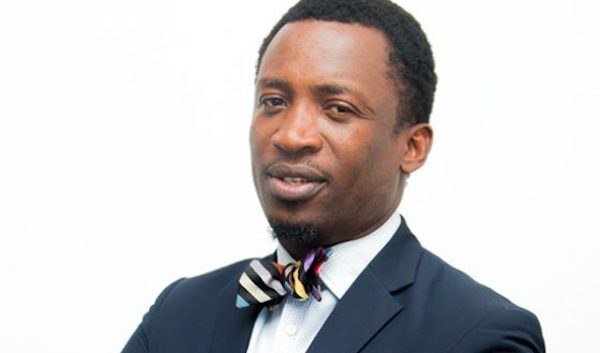 I try to be very factual in my submissions to public discourse. It is now a known fact that we all can be very emotive in our approach to issues especially those concerning this presidency and that is why you see that I try to detach and look at the issues very dispassionately in a bid to throw up contrarian views.
Since the unfortunate demise of this gentleman, Nigerians have gone almost overboard in their comments. Throwing away the much-cherished maxim that you do not speak ill of the dead.
In my short years, I have really not witnessed so much 'excitement' at a passing like this except maybe that of Abacha. The few constructive engagements like Chief Fani Kayode's own have run into a hailstorm of turbulence. The one by the Federal Minister of Foreign Affairs has been torn to pieces. Indeed, it would seem some people, if given the opportunity, will seize his corpse and throw it to the vultures.
To make matters worse, the footage of someone discarding the protective garments used at his burial has gone viral fueling public angst.
Let me talk like a political scientist. What we are seeing here is a general lack of understating of the power matrix that makes up an emerging city state especially one that has a centralized control of resource allocation.
The ongoing struggle amongst elites is the struggle to control that core. It is an engaging struggle that has been on from eternity and will continue forever. It has only abated in developed countries where they have achieved a huge level of economic decentralization, where you do not really need political power to control economic power. Even at that you still get the struggle for control.
So, to my late gentleman, he had inadvertently found himself in an unelected position which made him a gate keeper to power. This in itself put him at the very centre of the epic battle, dividing his base into two very distinct divisions clearly demarcated by either positive or negative access to power depending on his role.
So, very clearly from the various tributes and angst you can see that the whole thing has been value driven. So, if you went to school with him and from there you were made a Minister, your attitude towards him would be obviously very positive.
On the other hand, if you do not have such filial bonds but need his access and you do not get, your attitude would be negative and if you now add access to media which is also skewed along regional lines, you will see that attitudes towards the fallen statesman in the media also toes the same line I have described.
Read also: Abba Kyari's Death, End of a Surrogate Presidency, and the Coming Chaos
So, today, you see what is traditionally called the Lagos and South media naming him the worst Satan ever and the Northern driven media all haling him into the heavens. You can also see the kind of burial he was given by his people even risking the virus.
Every government has a Kyari. Every government must have a Kyari. Everybody cannot have access to power otherwise there would be anarchy. A kyari-type figure serves as a funnel and will remain loyal to whoever appointed him.
By right, he should be loyal to the constitution but we did not elect him, he does not need us and asking him to be fair and work for the common good will also be an impossibility because of the vague nature of those terms.
What is common good, what is fairplay, what is justice? His definition of justice may not be my definition of justice. What is just to him is serving his master who was elected and has constitutional powers to be the leader and as long as the leader is not committing any heinous crime, he would continue to work with him as they attempt to share out the huge resources controlled by the office in 'fair and just' manner. Sad, everybody cannot be happy.
From Tafawa Balewa to the next person, every government has had their Kyari. Even OBJ had his and Yar Adua also had his. The military governments of IBB and Abacha had theirs. Trump has his, though the way he has been sacking them would call for a rethink, he still has them.
Was Kyari all that? I would say NO. I would say, he just had a different idea of who or what loyalty meant from the very vast majority of Nigerians and went ahead to deal in the way and manner that his conscience dictated.
In that vein, I would say Rest in Perfect peace. Enough of the slander, let's move on already.
By Joseph Edgar…
Join the conversation
Opinions
Support Ripples Nigeria, hold up solutions journalism
Balanced, fearless journalism driven by data comes at huge financial costs.
As a media platform, we hold leadership accountable and will not trade the right to press freedom and free speech for a piece of cake.
If you like what we do, and are ready to uphold solutions journalism, kindly donate to the Ripples Nigeria cause.
Your support would help to ensure that citizens and institutions continue to have free access to credible and reliable information for societal development.