Nasarawa Assembly shuts down due to COVID-19 fears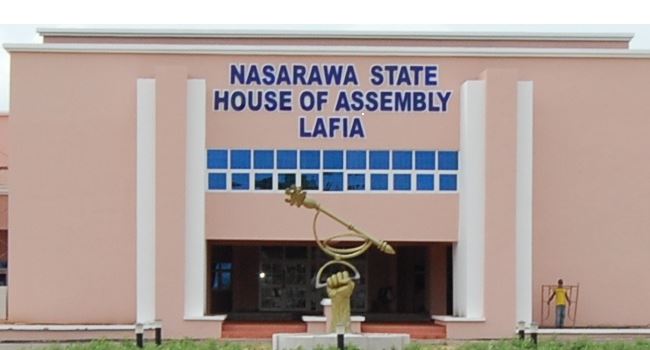 The Nasarawa State House of Assembly has suspended its legislative activities for the next two weeks, at least, in a bid to curb the possible spread of coronavirus.
This was revealed on Wednesday by the Speaker of the State House of Assembly Ibrahim Balarabe Abdullahi, who also noted that the House would continue to partner with the executive arm to tackle the spread of the deadly disease in the state and the country at large.
The Speaker also added that they would continue to monitor situations regarding the COVID-19 pandemic as the House would immediately recall when positive updates on the disease begin to emerge.
However, Abdullahi said that the shutting down of the House of Assembly does not apply to management staff, particularly directors, as they have been ordered to come to work.
READ ALSO: COVID-19: DG Governors' Forum, entire household proceed on self- isolation
"We are committed to the welfare of our people; we are committed to the health of our people as a healthy nation is a wealthy nation. Security agents should also remain at their duties posts to take control of the House," he said.
This comes after the Nasarawa State Government retracted its earlier statement that Governor Abdullahi Sule was not in self-isolation by confirming that the governor has actually done so as a precautionary measure against exposure to the coronavirus pandemic.
Yakubu Lamai, Director General, Strategic Communication and Press Affairs, issued a statement to that effect late on Wednesday stating that from henceforth, the governor will be working from home.
Lamai said; "The governor earlier invited a medical team from the Nigerian Centre for Disease Control (NCDC) to conduct comprehensive tests on him and they have taken his samples."
Join the conversation
Opinions