Nigeria saved $21bn in food import since 2015 -CBN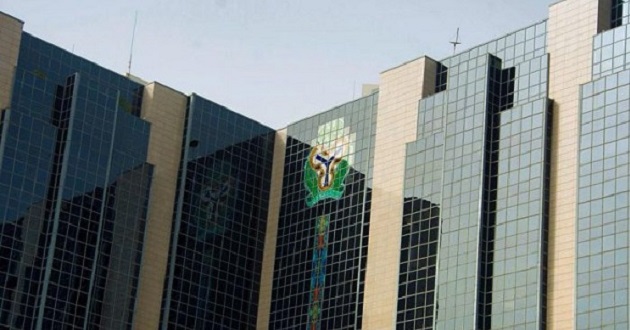 The Central Bank of Nigeria (CBN) has revealed that the country recorded a decline in its monthly food import bill from $665.4 in January 2015 to $160.4 as of October 2018.

This was disclosed by the Governor of the bank, Godwin Emefiele, at the Bankers Dinner held in Lagos, adding that the reductions in food import were recorded on rice, fish, milk, sugar and wheat.

Emefiele, who said the policy would be maintained, said: "Noticeable declines were steadily recorded in our monthly food import bill from $665.4m in January 2015 to $160.4m as at October 2018; A cumulative fall of 75.9 per cent and an implied savings of over $21bn on food imports alone over that period.

"Most evident were the 97.3 per cent cumulative reduction in monthly rice import bills, 99.6 per cent in fish, 81.3 per cent in milk, 63.7 per cent in sugar, and 60.5 per cent in wheat.

"We are glad with the accomplishments recorded so far. Accordingly, this policy is expected to continue with vigour until the underlying imbalances within the Nigerian economy have been fully resolved.

On development finance, Emefiele said that in continued recognition of its role as an agent of development and aimed at ensuring self-sufficiency to reduce Nigeria's excessive dependence on imports, the CBN invigorated its development finance activities.

"We have maintained a particular focus on supporting farmers, entrepreneurs as well as small and medium scale businesses, through our various intervention programmes such as the Anchor Borrowers Program, Nigeria Incentive-Based Risk Sharing System for Agricultural Lending and the National Collateral Registry," he added.

Read also: Export of Nigeria's crude oil to US hits all time low

Emefiele further stated that the CBN recently introduced the Real Sector Support fund; a facility meant to provide cheap funding at no more than nine per cent to new projects in the agriculture and manufacturing sectors; aimed at boosting output and creating jobs.

He added that in the agriculture sector, the Anchor Borrower Programme had ensured that Nigeria emerged from being a net importer of rice to becoming a major producer of rice, supplying key markets in neighbouring countries.

According to him, as of October 2018, a total number of 862,069 farmers cultivating about 835,239 hectares, across 16 different commodities, had so far benefited from the Anchor Borrowers programme, which had generated 2,502,675 jobs across the country.

"It is in light of the success of the Anchor Borrowers Program with regards to cultivation of rice and maize that the Monetary Policy Committee in its last meeting on the 21st of November, 2018 recommended that the Anchor Borrowers program be applied to other areas such as palm oil, tomatoes and fisheries to mention a few," Emefiele said.
Join the conversation
Opinions