Nigerian Govt assures of completing all ongoing, abandoned federal projects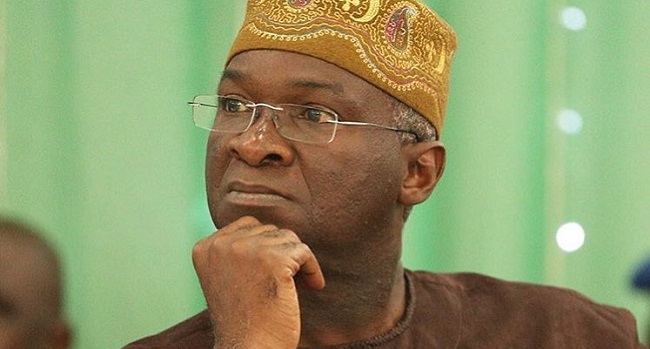 The Nigerian Government on Thursday reiterated its determination to complete all ongoing and abandoned projects in the country.
The Minister of Works and Housing, Babatunde Fashola, stated this when he received the management team of Federal Mortgage Bank of Nigeria (FCMB).
The team which was led by the board chairman of FMBN, Adewale Adeeyo, were in Fashola's office to pay him a courtesy visit.
Adeeyo, during the visit, had reminded Fashiola of the yet to be completed re-capitalisation of the bank project, and asked that the current administration see to its completion.
In his response, Fashola said the policy direction of the Muhammadu Buhari's government was on completing all on-going and abandoned projects.
He assured that his ministry would ensure that the process was completed as the government of the day placed importance on Housing and Consumers Credit.
"It is one of those areas of urgent focus by the president as a way of creating prosperity and as a way of enhancing the dignity of Nigerians," he added.
READ ALSO: $9BN P&ID DEBT: We're ready to negotiate —Nigerian Govt
According to the minister, a lot of things could be jointly done by the ministry and the bank in order to realise the Next Level Agenda of Mr President.
He promised the bank of the ministry's readiness to examine its ongoing projects and and see how to complete them.
Join the conversation
Opinions