OPINION: A foreboding season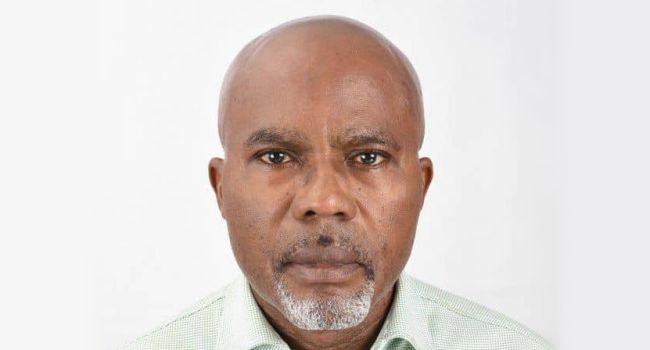 THERE is something eerie about Nigeria since after the general elections in February and March. A DARK CLOUD appears to be hanging over the country. And it shows no sign of lifting. Our country revolves around governments-at the local, state and federal levels. Ordinarily, the lame ducksession of the President, Maj.-Gen. Muhammadu Buhari's regime, could have been said to be the reason why there is so much uncertainty in thecountry. But it is not. Buhari and his All Progressives Congress [APC] political party have not been particularly known to be hyper-active on governance issues. Not today. Not in 2015 when they ascended to power. And not at any time in-between.
It took them all of six months to name a cabinet. Then Gen. Buhari effectively started his first term by travelling to London to seek medical attention for his troubled ear. In what appears to be the case of 'as it was in the beginning', the President is ending his underwhelming two terms of eight years with a week-long medical tour of London, yes London again, to cure tooth achethis time. So the lame duckBuhari is not the reason for the eerie state of Nigeria. Could it then be the uncertainly enveloping the impending transition from one administration to another? Probably! But why should it be so? Why so much fear and uncertainty? There had been transitions in 2003, 2007, 2011, 2015 and 2019. Of these transitions, the most delicate in our assessment was the 2015 exercise when an incumbent Peoples Democratic Party [PDP] administrationof President Goodluck Jonathan was defeated by an opposition party.
But it came and passed, almost seamlessly. The contest for power was no less bitterly fought in 2015 than in 2023. Perhaps, the difference between then and now was that the defeated incumbent refused to contest his loss in the law courts. His slogan even before the election in 2015 was that his retaining presidential power was not worth the spilling of the blood of any Nigerian. That era now appears to be a distant past. Counting from today, the inauguration of the [In]Dependent National Electoral Commission [INEC]-created President elect, Alhaji Bola Ahmed Tinubu, will be two weeks away. But Buhari is away in London on apublicly declared medical tourism and Tinubu is away in Europe [read France] on an undeclared medical tourism. His handlers said he went to Europe to woo investors and then prepare for his inauguration. They said he cannot cope with the pressures and distractions that he would contend with if he stayed in Nigeria in the weeks and days to his prospective swearing-in. The spin doctors have told Nigerians in plain language that the man INEC awarded the presidency in the wee hours of March 1, cannot stand the pressure cooker work that is the presidency of Nigeria. And that he will frequently seek refuge in foreign lands in the event he becomes the substantive ruler of the country. Buhari is sick and abroad. Tinubu is sick, sorry on working tour, and abroad. Nigeria is sick but at home unattended to. Buhari indulges himself with the commonwealth of Nigeria while Tinubu attends to his own undeclared ailments with the commonwealth of Lagos state in line with the insensitive and vulgar severance package he awarded himself on the eve of his departure as the governor of the state in 2007.
Forthe avoidance of doubt, the symptoms of Nigeria's ill-healthwere in plain sight in 2015,yet Nigerians handed over the country to a man who was clearly unwell. Indeed, a sitting governor at the time, Peter Ayo Fayose of Ekiti state, took out a full page advertisement in a national newspaper to alert Nigerians about the poor state of Buhari's health. He was pilloried, perhaps rightly so. He was of the opposition PDP.
READ ALSO:OPINION: An eight-point agenda for the President-elect
He was Yoruba.Buhari was Fulani. Curiously the same Fayose is yet to take out a newspaper advertorial to warn Nigerians of the health challenges of Tinubu who has been anointed to become president. Could it be because of ethnic and identity politics since Fayose is Yoruba and Tinubu is Yoruba. Though he was aware of his health status, Fayose was alleged to have worked for Tinubu by sabotaging Atiku Abubakar, the presidential candidate of his own party the PDP. So for Fayose, what was good for the gander in 2015 was no longer good for the sauce in 2023? Well, it could be argued that in spite of Fayose's alarm in 2015, Buhari has lived through his two terms of eight years. But at what cost? A day will certainly come when the secrecy on how much Nigeria has had to cough out to pay for Buhari's frequent medical tours abroad and residency in foreign hospitals will be lifted. Ironically that bill will pale in significance when compared with what Nigeria lost because of the lack of governance and leadership these past eight years.
Then we will have to add extremely poor policy choices and even poorer implementation processes. The result was Nigeria supplanting India, which has a population almost six times that of Nigeria's, as the poverty capital of the world; an economy that slipped into recessionstwo times in as many years; an exchange rate that moved from about N200:$1 to more than N700/$1; youth unemployment of about 60%; fuel subsidy scam of about N6 trillion per year; crude oil theft of give or take $1 million daily; inability to meet our modest Organization of Petroleum Exporting Countries [OPEC] quota of 1.8 million barrelsof crude oil per day; 133 million dimensionally poor Nigerians according to figures by a government agency; and over N400 billion for a numbing electoral heist in 2023. Another cost on Nigeriansof Buhari's failings and his ill-healthwhich at a time led to his being hospitalized abroad for more than 100 consecutive days was the inability to refurbishany of Nigeria's four refineries and build new ones as promised. In fact the regime ended up using on average N100 billion every year to sustain refineries that did not add even one litre of petrol to the 70 million litres allegedly consumed daily in the country.
Dangote refinery will fill the gap next week, hopefully. The experience of the last eight years of unfit Buhari could be the explanation for the uncertainty and anxiety of the present. Would a procured mandate be allowed to saddle Nigeria with another unfit president? Can Nigeria cope with another four, possibly eight, years of a potentially absentee president? What would it mean for Nigeria to have an unfit president who is also dogged by allegations of forgery, perjury, drug trafficking, funds forfeiture to a foreign government, identity theft, dual nationality, age discrepancy, among other unsavorycharges. Nigerians should indeed worry about their tomorrow. It looks bleak. The mindless procurement of foreign debts by Buhari and the APC does not make the outlook any better.A sickly President, an economy in dire straits and debt overhang should be concerning.
AUTHOR: UGO ONUOHA
---
Articles published in our Graffiti section are strictly the opinion of the writers and do not represent the views of Ripples Nigeria or its editorial stand.
Join the conversation
Opinions
Support Ripples Nigeria, hold up solutions journalism
Balanced, fearless journalism driven by data comes at huge financial costs.
As a media platform, we hold leadership accountable and will not trade the right to press freedom and free speech for a piece of cake.
If you like what we do, and are ready to uphold solutions journalism, kindly donate to the Ripples Nigeria cause.
Your support would help to ensure that citizens and institutions continue to have free access to credible and reliable information for societal development.