OPINION: Agenda for post-Buhari Nigeria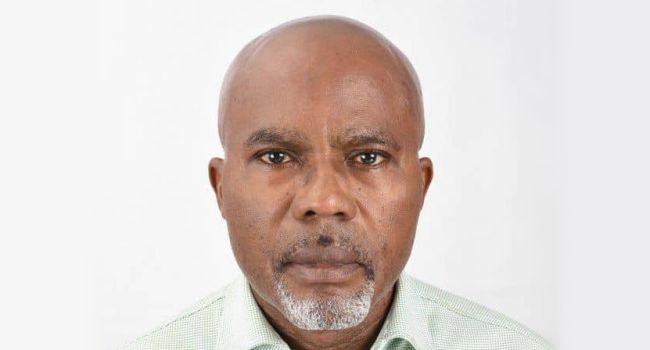 THE damage on Nigeria has been steady over the years. But the carnage accelerated in the nearly eight years of Gen. Muhammadu Buhari's accesion to the presidency. Hopefully, Buhari, warts and all, will be gone from the throne on May 29, 2023. I have to admit that this could turn out to be wishful thinking. The troublers of Nigeria are entrenched.
They are in the presidency; they are in the civil service; they are in the political parties especially the ruling All Progressives Congress [APC] and until eight years ago the ousted ruling Peoples Democratic Party [PDP]; they are in the conclaves of the so-called captains of industry in the private sector; and, all these combined have collaborators in the international community. They all have vested and enduring interest in kneeling on necks of hapless Nigerians.
In just over one month, Nigerians are expected to troop out in their numbers to vote for a new president and national assembly members. In many quarters the elections of February 25 and March 11, when state governors and state lawmakers will be elected have been dubbed matters with grave implications. But our elections have always been consequential and hotly contested. They usually go beyond the ballot box. They are usually preceded and followed by bloodletting, violence-physical and verbal-, rituals and litigations to the highest courts applicable. The irony is that the contestants hardly engaged themselves in fisticuffs, seldom kill themselves and always shielded their immediate families from the trouble spots. Indeed, often their families live and study abroad. We, the real people, are set and instigated and armed to fight ourselves to finish. And we do not disappoint. We fight ourselves. We maim ourselves. We kill ourselves. We create generational enmity between and among families. We damage long-standing friendship and severe relationships. And we come away empty-handed. Exhausted. But the gladiators, those who have set us against ourselves, walk away with the trophies. They make up soon after their 'fights'. Some even join the party of the winners. They socialize, attend their once seemingly bitter opponents' children or grand children graduation from college or marriage ceremonies.
For Nigeria's ruling political elite, the quest for power is vicious and deadly as long as the brunt is borne by the ordinary folks. Not many of them seek office for service to citizens. They have completely different agenda. Majority seek political office because it is the easiest route to wealth. We no longer have the likes of Tafawa Balewa, Shehu Aliyu Shagari, Balarabe Musa, Abubakar Rimi and the inimitable Alex Ifeanyichukwu Ekwueme who, in spite of being detained for months no end in harsh prison conditions by a military regime headed by this same Buhari, was ultimately adjudged to be without blemish in the four years he served as a democratically elected Vice President of Nigeria. Ekwueme was a successful architect before he ventured into politics. Indeed various military tribunals that probed him after they were sacked in a coup reported then that Ekwueme left office poorer than when he became the Vice President to President Shehu Shagari. His principal was also a man who was not given to looting the treasury and primitive acquisition. These virtues could not have been attributed to some political office holders who came before them. And the proclivity to steal from the public till has gotten worse since after the Balewas, Shagaris, Musas and Ekwuemes.
And the dearth of selfless leadership has been the reason why many Nigerians consider the February presidential election as specially significant and consequential. It is the election that is expected to produce a replacement for a failed Gen. Buhari's presidency. Whoever replaces Buhari has his work cut out for him. The situation will be frightening in the event that one of the two badly damaged, corruption and drug allegations-tainted Alhaji Bola Ahmed Tinubu [APC] or Alhaji Atiku Abubakar [PDP] were to be declared winner of the election. Robust health, equity, fairness, cognitive ability and age are also not on their side. To an extent these disqualifying factors apply to the candidate of the New Nigeria Peoples Party [NNP], Alhaji Rabiu Musa Kwakwanso. But these factors are on the side of the presidential flag bearer of the Labour Party [LP], Mr. Peter Obi.
READ ALSO: OPINION…2023: Whose agenda?
Notwithstanding, a new president will have to contend with the recurring agitations for a more inclusive and equitable federation which has been argued can be achieved through the restructuring of the country. Everybody except a section of the political elite understand that we cannot continue to do the same things the same way and be expecting a different result. Unfortunately the masses of the North have been made to believe by their parasitic elite that a restructured Nigeria will further disadvantage them. That is not true. The reality is that this country is structurally defective and something will eventually give in the fullnessof time. And time is running out. The extant imperial presidency is neither desirable nor sustainable. A system where a President Olusegun Obasanjo could award a multi-billion Naira Abuja stadium contract without National Assembly appropriation and a President Buhari could take trillions of Naira as loans from the Central Bank of Nigeria [CBN] in clear violation of every known law and the Constitution of the country signals a clear danger to our democracy.
The wreckage by Buhari and APC is more pronounced in the economy. It is the economy, stupid, as the Americans are wont to say. Virtually every other thing ailing Nigeria can be linked to the gross mismanagement of the economy. Decay in our education, poor health facilities, dilapidated roads and sundry infrastructure, terrorism, banditry, emigration especially of professionals, failing families, broken homes, struggling and dying and fleeing corporations and such other negatives are down to the economic illiteracy of Gen. Buhari and the APC. The in-coming President will have more than enough on his plate. He will also have to contend with the value of the Naira and the exchange rate regime; galloping inflation particularly food inflation; the time bomb of 60% youth unemployment considering that young people make up more than 60% of Nigeria's population; insecurity that under Buhari's watch, or absence really, has spread from the North East region to virtually every part of the country; the more than 20 million Nigerian children who are out of school; government universities which are more out of session than in session every academic year since 2015; and, poor public infrastructure including power supply. A good place to start by a new president will be to scrap Buhari and APC's 2023 Budget which appears to have been designed to perpetuate poverty and further punish Nigerians. Going by the forecast of the International Monetary Fund [IMF] the federal government may have to commit 111% of its total revenue this year in interest payments for its debt. Nigerians should be concerned that a Candidate Tinubu has committed to building on the legacy of Buhari. And the above is a glimpse into the legacy of Gen. Buhari. As we say in local parlance Nigerians will need to 'reset their brains' and 'shine their eyes' in February and March. We ignored the admonition by Obasanjo ahead of the 2019 presidential election not to reinforce failure by reelecting Buhari. We ignored him. And the consequences have been dire. We cannot afford a repeat of the mistake of 2019.
AUTHOR: Ugo Onuoha
---
Articles published in our Graffiti section are strictly the opinion of the writers and do not represent the views of Ripples Nigeria or its editorial stand.
Join the conversation
Opinions
Support Ripples Nigeria, hold up solutions journalism
Balanced, fearless journalism driven by data comes at huge financial costs.
As a media platform, we hold leadership accountable and will not trade the right to press freedom and free speech for a piece of cake.
If you like what we do, and are ready to uphold solutions journalism, kindly donate to the Ripples Nigeria cause.
Your support would help to ensure that citizens and institutions continue to have free access to credible and reliable information for societal development.