OPINION: Babajide Sanwo-Olu, APC and the question of continuity in Lagos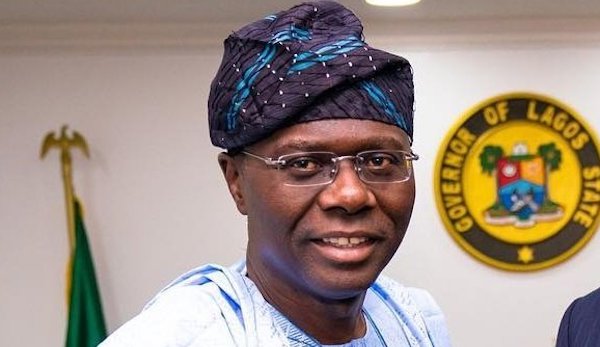 It is not news that Lagos has one of the largest and fastest growing sub-national economies in Africa as the economic and commercial nerve center of our country Nigeria. It's equally not news that Lagos is projected for even bigger and better things but there's still more work to be done to achieve this. We can argue that Lagos is on a trajectory for development and it's a pride for all of us. What is surprising, these days, is the belief in some quarters that those in charge of Lagos since 1999 have had little or no contribution to the development of Lagos.
May I emphatically dismiss these notions with a sense of responsibility, as these are just attempts at manipulating the electorate. Funny how some even say the government of Lagos hasn't been doing anything, and that all the development has been done since when Lagos was a Federal Capital Territory. As much as these arguments are lame, it is important to say that only a part of the entire area of the current Lagos state was the FCT which was then administered by Lagos City Council (LCC). The then Lagos FCT stretches from Surulere in the far west along western avenue to Victoria Island and Ikoyi which is the major secretariat. The area of then Lagos FCT can best be described as the current Lagos central senatorial district which includes local government areas like Lagos Island, Lagos Mainland, Eti- Osa, Surulere, and Apapa. The rest of the 2 senatorial districts comprising 15 LGAs were part of the western region. It is fact that since 1999, the dominant political party – the APC (as ACN, AC, and AD) has held sway and they have had successive leaders like the President-elect Asiwaju Bola Ahmed Tinubu, Babatunde Raji Fashola (SAN), Akinwunmi Ambode, and the current governor Babajide Olushola Sanwo-Olu.
The political party and group have maintained their dominance throughout different phases of our newest and the longest political dispensation since 1999 starting in opposition in Lagos, then to regional dominance, and most recently to becoming the party in federal power. All these are products of hard work, tenacity, and innovativeness of the core leaders of the party and the resolve of our cosmopolitan people to identify with the progressives throughout these 23 years and over six election cycles.
As much as we may have genuine reasons for grievances over unmet expectations, there has been significant progress since 1999 and there's always room for improvement. Our people need to be reminded of where we are coming from and where we are in terms of developmental strides in Lagos State. Socio-economic development can only happen in an underdeveloped society by first solving the basic problems that can help people realize their potential. Qualitative and affordable education for human capital development, accessible health care service to support body and soul, a decent living wage to meet basic necessities like food, clothing, and shelter, and a secure environment that allows individual's innovation to develop and business to thrive. For me these are the main cross of policy formulators of developing economies. In Lagos, our healthcare service, public education, transportation services, infrastructures, security, and civil engagement have been on a continuous trend of improvement from 1999 – to date. For some of us, aged 30 years above, we may remember how some of our public primary and secondary schools were then compared to now and the tremendous improvement in facility, learning environment and teacher motivation through various educational reforms in education since 1999, and this is a testimony that's climax with EKO Project by successive APC governments.
A visit to most of those public schools now showed tremendous improvement and complete transformation from what they used to be in 1999. To ensure no student drops out due to inability to pay fees, the Lagos state government implemented free education in all public primary and secondary schools, including payment of WAEC/NECO fees for all students regardless of their state of origin. I was one of those final year secondary school students who benefitted from the payment of NECO exams fees in 2002. Graduating sets before ours benefitted and I am glad this continues till this day. Tertiary education continues to also receive significant attention from the government. Several upgrade projects, facility improvement, staff motivation have been done in the Lagos State University, Lagos State College of Medicine (LASUCOM) and other polytechnic and colleges run by the state, improving teaching and learning experiences. Most recently in realization of need for expanding university education services in the state, the state government under governor Babajide Olushola Sanwo'olu has announced the establishment of two additional universities – Lagos State University of Technology Ikorodu with Campuses in Ikorodu and Isolo and Lagos State University of Education Epe with campuses in Epe and Ijanikin. These were achieved by upgrading the former Lagos State Polytechnic in Ikorodu and Isolo, state owned Adeniran Ogunsanya College of Education Ijanikin, and Micheal Otedola College of Primary Education Epe.
Here's a government which is in tune with current realities and innovatively responding and providing solutions. I'm sure we will not also forget the dangerous security situation in 1999, of armed robberies, armed gang clashes and cultism that dominated that era. It got so bad at some point that armed robbers will rob a house today and come for the next tomorrow. Or should we forget the inglorious periods that armed robbers will write letters to inform residents they are coming and they will? Have we forgotten also how communities and streets resorted to self-help through "VIGILANTE," a localized security system burning tires on the roads to keep vigil and public maiming and burning of thieves? Upon inauguration in 1999, the government prioritized these and established what we know as "Rapid Response Squad (RRS)" a well-equipped and well-motivated crime prevention and fighting outfit of the police and other law enforcement agencies by reorganizing "Operation Sweep" they inherited. From RRS to OP MESA, Lagos state government has lived up to the responsibilities of improving the security of lives and properties.
In other to continue on these trends of prioritizing security and sustain it beyond now, the Lagos state government established the Lagos State Security Trust Fund (LSSTF) in 2010 in partnership with the corporate sector. The trust fund continues to yield positive results in improving the security of lives and properties by providing necessary equipment both hardware and software for modern day security outfit like CCTV in major areas and business districts, fortified situation rooms, and motivated personnel. Realizing most crimes are localized in the communities, the Lagos state government have also over the period under review established the Lagos Neighborhood Safety Corps (LNSC) a community based uniformed civil security system strategic for complimenting police in maintaining law and order, crime prevention, as well as information gathering. The agents have been seen manning public school gates, and helping traffic flow on the roads and highways thereby complementing the work of LASTMA.
We must have also seen them well-kitted on their beautiful bikes surveying the streets and detecting and reporting crimes and public disorder to law enforcement agents. Despite the improvement in all facets of the security system, we must also acknowledge that as we tackle old crimes and security challenges we also have to deal with newer ones. The last few years have seen reduction in armed robberies, gang fighting, and cultism, and burglary but we now have to contend with newer crimes like kidnapping for ransom, internet scam, and occultic activities like ritual killing for money or/and organ harvesting. A lot more work is still needed as the society evolves but the government is far more in the position to tackle these problems building on previous gains. Health is wealth. This is not truer than the manner in which the Lagos state government has prioritized provision of accessible and inclusive healthcare services to all in Lagos. From the subsidized health care services for young people from below 16 and old people from age 60 and above to continuous upgrades of all general hospitals, primary healthcare centers, and building of new ones. In addition to these conventional hospitals, the state has also established several other specialists and purposefully built medical facilities like the Burns and Trauma Center in Gbagada, Accident and Emergency Center at Old Toll Gate, and several Mother and Child Centers (MCC) strategically located around the state. The Lagos State Ambulance Services (LASAMBUS) come along as a special purpose emergency responder for accidents and other emergencies. We cannot also forget quickly how Lagos State government has become a champion, a pacesetter, and a good reference of global repute in public health management especially in the times of pandemics. The state was globally commended for how they managed the Ebola crisis during the time of governor Fashola and Dr. 'Jide Idris as commissioner for health. The World Health Organization, and the United Nations were full of commendation for the state government, the governor, and his team. Such is the excellence of Lagos State. Little have we resolved the Ebola crisis that the world is besieged with yet another public health crisis with Covid-19.
Lagos being the major entry into our country again became one of the major risks like other major entry points in other countries. This template and model for managing Ebola became an easy adoption by most states, the federal government, and even many other countries. Such greatness in the time of emergency is the quality leadership we have been having under APC in Lagos. Efficient transportation system is critical to socioeconomic development as seen in most developed and emerging economies in the world. For a state projecting to be a megacity, intramodal transportation systems linking the entire state by land, water, and rail will be a must have. From the standpoint of 1999 with a dilapidated state of major public infrastructure, disrepair states of roads, unorganized transport systems and transport unions. The state transport system can literally be said to be run by the informal sector with the rickety yellow black taxi system to the danfos, and the heavily smoking and usually overfilled molues. The Lagos State Mass Transit (LMTS) with few "civilian" buses which are long due for overhaul or replacement.
The state government took this head on through various policy reforms and a vision for a megacity-status efficient transport system. This vision birthed the Lagos Metropolitan Area Transport Authority (LAMATA) in 2002 as the anchor for the Lagos State Transportation master plan. Twenty-one years down the line, these concerted efforts have yielded a lot of results transforming the transportation landscape of Lagos and creating jobs and business opportunities for private sector participation. The state's massive investment in modernized mass transit system with Bus Rapid Transport (BRT) with dedicated route to reduce travel time is a 1st in our country and Africa, a feat ingeniously developed by the thinking team of Lagos government which have achieved successes that are widely commended and admired world over. It's also important to add that the BRT system has been replicated in some states and some countries like Morocco, Tanzania, and South Africa.
Successive Lagos state governments through LAMATA have continued to implement the master plan and improve on the previous achievement in the transport section with execution of modernized transportation infrastructure like the bus terminals in Ikeja, Yaba, Oyingbo, and MMA Mafoluku. In the category of modernized major transport infrastructure, the multi-terminal Oshodi transport interchange deserves a special mention. There can be no number of words that can describe how Oshodi used to be and how it has become after the project development than for the readers to embark on this journey of discovery. It's a complete 360 degrees turn around. Lagos has not only welcomed several private-led contributions into the transport mix like the e- hailing taxis like Uber and Bolt (formerly taxify) but have also recently introduced LagosRide as an alternative taxi. Comfortable inner city mini buses were also introduced last year as a gradual alternative to the legendary danfos and vanagons.
READ ALSO:OPINION…Nigeria: February 25 and the aftermath
To complement this, Lagos has also witnessed significant development in road infrastructural development within this period. The Lekki-Epe expressway, Ikoyi link bridge linking Ikoyi to Lekki, the Ajah flyover, the western avenue upgrade, the Agege Motor Road upgrade from Mushin-Idi Oro that hitherto was a menace. The Abule-Egba flyover, the ongoing Opebi Ojota link bridge, the massive road and bridge infrastructure in Epe, the Ikorodu massive road and bridge project, the 21 roads and 2 bridges projects in Alimosho extending to areas bordering Ogun State from Aboru, Command, Ikola, Ipaja, Ayobo, Agbelekale, Ekoro, AIT Road with three link bridges Aboru, Otta, and Ayobo. The Agege Pen Cinema interchange bridge linking and connecting several towns and cities. The soon to be completed Ikeja bridge and flyover, Yaba bridge and flyover, the 10 lane Lagos-Badagry expressway incorporated with rail lines. Few weeks ago, the state government's unwavering determination to include rail transport to the mix of intramural transport system saw a major boost with the commissioning of the 1 st phase of the Lagos Rail Mass Transit (LRMT)'s Blue Line which shall run from Okokomaiko (Mile 2) to Marina through the National theater in Iganmu corridor. The 2nd phase of this project shall birth the Red Line which shall connect Agbado to Marina via the Ikeja and Yaba corridor.
These achievements remain a pointer to progress and development of the state and her people. The state government's massive investments in modernized terminals, jetties, and efficient boats through Lagos State Waterways Authority (LASWA) cannot be overemphasized. The epoch Five Cowry Terminal, Ikorodu terminal, Ebute Ero, and Badore, and other jetties underscore the government's commitment to developing the water transport system. The joy of people living in Ikorodu and its environs boating from that part of the state to the cities in a few minutes, escaping the excruciating hold ups on the roads knew no bounds since their route became operational with assured safety.
Lagos is sport loving and has since become one of the capitals with hosting of major international sporting events like the Lagos International Marathon, Lagos International Tennis tournament, hosting of several international football matches at the completed modernized Teslim Balogun Stadium, taking Lagos back to its days as the Nigeria capital for sports. The Lagos state government over the years saw sports as one of the major tools for youth engagement and empowerment. With establishment of Lagos State Sports Trust Fund, initiation of school sports, and development of mini stadia and sport facilities in every nook and cranny of the state. There's virtually any LGA or LCDA that doesn't have one sporting facility or the other. The refurbished Agege stadium has been home to MFM Football Club in the Nigerian premier league. The newly renovated Onikan stadium (now renamed Mobolaji Johnson Stadium) has been designated home ground to many Lagos based football clubs playing in the low tier leagues like Ikorodu United, Stationary Stores FC, Julius Berger FC, First Bank FC, and others. Development is incremental and not an easy task. The projected mega city can't be actualized by the singular effort of the government alone. Private sector participation is critical to success.
Private investors must be involved by collaboration on policy implementation and massive investment in government programs. Investors must see the seriousness and consistency of the government and its policies. As we are all aware no business person will like to invest their money in an atmosphere of insecurities and uncertainties. That Lagos is an investment destination of 1 st choice in Nigeria is an attestation to investor's confidence in the government and the leadership in the state. I'm sure some of us love the sights and scenes in all the shopping malls scattered around Lagos state in Lekki, Sangotode, Victoria Island, Suruere, Ilupeju, Ikeja, and Festac, with major international brands like Shoprite, Jara, Novare, Aldi, Adide, Justrite, etc. All these private investments can only happen if the investor has confidence in the government and their policies.
The comfort and contributions of these investments to job creation and economy of the state at large cannot be overemphasized. Lagos is the entertainment capital of Nigeria and Africa. From music to movies, Nollywood, the cinemas and concerts, the hotels, the food, the fashion, the pubs and clubs from the mainland to the island, Lagos doesn't sleep. The festivals and the social culture of Lagos is known globally. Our people and foreigners alike have found Lagos the most secure place to live, work, and invest than any other place in the country for many obvious reasons. No wonder they say Lagos is the center of excellence and land of opportunities. It is only Lagos you come to with nothing and later become something big. I'm sure you like going to the two parks in Ikeja with your families and friends. All these and more make Lagos what it is. It is not by coincidence that Lagos State has now grown to be 5th largest economy in Africa, all thanks to the resolve of Lagosians to have a stable and progressive government for consistency of government programs. Ladies and gentlemen, all these projects and developments mentioned were done between 1999 and today. Do not let anyone deceive you or attempt unnecessary historical revisionism. We should not allow the gains of the past 23 years to go down the drain. It's your duty as its mine to preach this message, canvass, appeal, and beg our people. Parents should appeal to their children, brothers and sisters to their siblings, uncles to their nieces and nephew, husband to wife, boyfriends to girlfriends, padi to padi, in family compounds, our neighborhood, and in our businesses.
We need to take more than passing interest in the need to ensure Governor Babajide Olushola Sanwo'Olu and the house of assembly members of APC win the coming election. Fellow Lagosian, the development that Lagos has experienced under APC is unparalleled amongst the states in Nigeria. Contrary to some beliefs that our leaders viz a viz the government in Lagos since 1999 hasn't done enough, it is sufficient to clarify that indeed Lagos has witnessed a progressive development of monumental size. Lagos remains and continues to be the confluence of all different tribes, ethnic, faith in Nigeria and a choice destination for business and pleasure for the international community. The development made in Lagos doesn't discriminate against any tribe or faith or race. The government of APC and governor Babajide Olusola Sanwo-Olu have kept their promise by delivering on continuous improvement of our dear Lagos. My brothers and sisters in the Hausa-Fulani communities, the Igbo communities and trade unions, the Ibibios, the Nupes, the Ijaws, the Benins, the Urhobos, the Itsekiris, the Idomas, the Igalas, the Jukuns, and all other non-Yoruba tribes in Lagos, you know as much that this is the only state doesn't discriminate against you, your business, your livelihood and those of your children, do not abandoned the government, the governor, and APC at the moment of critical need.
AUTHOR: Wale Ajayi
---
Articles published in our Graffiti section are strictly the opinion of the writers and do not represent the views of Ripples Nigeria or its editorial stand.
Join the conversation
Opinions
Support Ripples Nigeria, hold up solutions journalism
Balanced, fearless journalism driven by data comes at huge financial costs.
As a media platform, we hold leadership accountable and will not trade the right to press freedom and free speech for a piece of cake.
If you like what we do, and are ready to uphold solutions journalism, kindly donate to the Ripples Nigeria cause.
Your support would help to ensure that citizens and institutions continue to have free access to credible and reliable information for societal development.