OPINION: Between politics and policy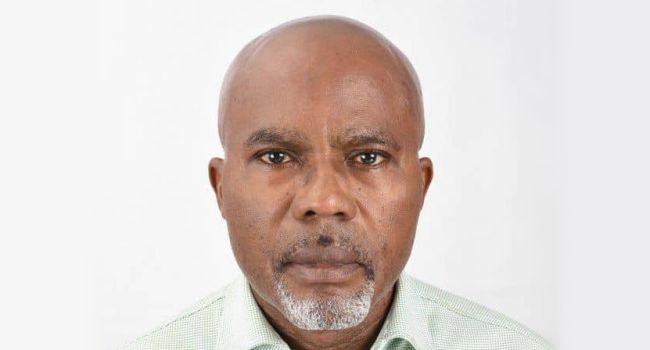 THE main goal of the Structural Adjustment Programme[SAP] was to keep the Nigeran economy, which wasand stil soverly reliant on crude oil, afloat as oil prices began dropping below $10 per barrel. The policy was launched in partnership with the International Monetary Fund [IMF] and the World Bank. The preceding paragraph was a recolection at the death of S. P Chu Okongwu in January last year. Okongwu was first minister of national planning and then minister of finance in the regime of Military President, Gen. Ibrahim Badamasi Babangida. Along with his Cabinet colleagues Chief Olu Falae, Alhaji Alhaji and Dr. Kalu Idika Kalu, Okongwu was a fierce advocate of SAP, a programme that the overwhelming majority of Nigerians opposed vehemently.
The preceding paragraphs were a throwback to the events of about 40 years ago, 1985 to be precise. When you relate these statements and experiences from 1985 to the happenings in today's Nigeria, you are wont to reach the inexorable conclusion that in our country, the more things appear to change, the more they remain the same. More than one generation down the line, we are still talking about a mono product -crude oil -economy and the yo-yo prices of that product which we rely on for over 85 percent of our foreign exchange earnngs. Except for change of rulers since1985 from Babangida to Ernest Shonekan, Sani Abacha Abdulsalaami Abubakar, Olusegun Obasanjo, Umaru Yar'Adua, Goodluck Jonathan, Muhammadu Buhari and now Bola Tinubu, the same problems have bedeviledNigeria.
Indeed our country has gotten worse on virtually all economic indices. And the prognosis, going forward, is not exciting. In just eight years-2015 to 2023-the regime of Buhari and the All Progressives Congress [APC] political party took Nigeria backwards by at least 30 years. Buhari was parochial. He was provincia. He was divisive. He was sectarian. He was nepotistic. He was inept. He ruled with an unbelievably low energy. In spite of his claims to the contrary and the best efforts of his spin doctors, he left Nigeria poorer and Nigerians flusteredand despondent. You can make excuses for Buhari because he spent cumulatively close to one year on hospital beds abroad in the course of his eight-year rule. On one occasion, he spent all of 103 consecutive days on hospital recuperation beds in London. In 2023, Nigeria has a new regime, if it endures, which will have to confront same old problems of the diversification of the economy, anxiety over the price of crude oil in the international market, deepening poverty, high interest rate, galloping inflation, depreciating value of the Naira, difficult access to foreign exchange and corruption. We have since the last two decades added pervasive insecurity.
Illegitimacy or a perception of Illegitimacy dogs the controversial administration of Alhaji Tinubu as President and Alhaji Abubakar Shettima, his Vice President. Meanwhile lawyers and their clients are havng their day in the tribunal over the disputed results of the February 25 presidential election. The legitimacy challenge of Tinubu's presidency appearsto have been compounded by his rather casual announcement of the end of the so called fuel subsidy. He said at his inauguration on May 29, that fuel subsidy was gone'. He raised a storm. But 24 hours later, he made a feeble attempt to walk back or at least clarify his pronouncement. As Tinubu tried to walk back his statement which unsettled many Nigerians, the state oil behemoth, NNPCL, which has alegedly become a private limited lability company, doubled down on the fuel subsidy removal and then proceeded to issue a nationwide template of a new regime of the prices of petrol. NNPCL and market forces are one and the same.
Prices jumped by about three fold. In the same inaugural address Tinubu alluded to his regime's determination to drive towards a convergence of the extant multiple foreign exchange rates. The existing order is a haven for rent seekers who are plugged into the vaults of Godwin Emefiele's Central Bank of Nigeria. In 2012 when the President Goodluck Jonathan administration 'gifted' Nigerians a new year petrol subsidy removal, Tinubu was in the vanguard of those who doggedly opposed the measure. He wrote a treatise on how Jonathan had set out to punish Nigerians who were already poor and struggling. He said that Jonathan should have put in place measures to ameliorate the pains from the subsidy removal. The Jonathan pump headpetrol tax would have moved prices from about N87/litre to N120/litre. That was 11 years ago. Last week, self same Tinubu, defender of the poor masses hiked the prices of the same product from N185-above N500/litre.
READ ALSO :OPINION: An end and a new beginning for Nigeria
Therehas been no audit of the present order to get better understanding of what has been happening for years and to justify his own petrol tax. In 2012 Nigeria was not the global capital of poverty and the economy was growing at above 5 percent. Today Nigera is the world's capital for poverty and its economy is growing at an average of 1 percent. In 2012, Nigerians in dimensional poverty were in lower figures. Today no fewer than 133 million Nigerians have been adjudged to be dimensionally poor. And the number is growing in leaps and bounds. In 2012, Tinubu accused Jonathan of being insensitive for not providing safety nets for poor and vulnerable Nigerians before imposing his petrol tax. Last week Tinubu imposed his own stiffer petrol tax without providing the needed shock absorbers.
So between Jonathan and Tinubu who is the real Pharaoh? If, as this regime claimed, Buhari was responsible for removing fuel subsidy, then what was Tinubus announcement of the same designed to achieve? A macho man? A campaign promise keeper? Did the regime's henchmen spare a thought for the consequences and ripple effects of that announcement? Now prices have gone haywire-foods, transportation and sundry utilities. Unless something gives, workers under the auspices of the Nigerian Labour Congress [NLC] may tomorrow commence a strike action to force the hand of the federal government on the fuel issue. Prices are tripling but the wages of government workers have remained stagnant,indeed they have since been eroded. This is for those who enjoy the privilege of being employed. Many more Nigerians are unemployed and have virtually no livelihood. Youth unemployment is estmated to be in the region of 60 percent.
And youths make up about two-thirds of the country's estimated 200 million people. Nigeria is just not working for a majority of its citizens. It will take an effort to convince Nigerians about the existence of petrol subsidy. In the past 11 years, Nigeria has reportedly spentmore than N10 trillion on its four refineries but today none, not one refinery, contributes even 1litre of any petroleum product-diesel, petrol or kerosene-to the alleged 70 million litres of petrol consumed in Nigeriadaily. The refineries have their full complement of staff. They earn their jumbo pay for doing nothing. They are regularly promoted from one level of idleness to a higher level of idleness. For them no work no pay' does not apply. They are sent out on training at home and abroad as and when due. And nobody asks questions.
So what is the solution to the alleged petrol subsidy brouhaha? Simple. For now, Tinubu wears the shoes. He should go back to his fantastic epistle to Jonathan in January 2012 and faithfully implement his own prescriptions to the former President before he talks about scrapping fuel subsidy. His prescriptions then were excellent but far more useful today. The foreign exchange rates convergence is a long shot and will be an issue for another day. Probably by then the regime would have figured out the supply gap chalenge. Till then…
AUTHOR: UGO ONUOHA
---
Articles published in our Graffiti section are strictly the opinion of the writers and do not represent the views of Ripples Nigeria or its editorial stand.
Join the conversation
Opinions
Support Ripples Nigeria, hold up solutions journalism
Balanced, fearless journalism driven by data comes at huge financial costs.
As a media platform, we hold leadership accountable and will not trade the right to press freedom and free speech for a piece of cake.
If you like what we do, and are ready to uphold solutions journalism, kindly donate to the Ripples Nigeria cause.
Your support would help to ensure that citizens and institutions continue to have free access to credible and reliable information for societal development.