OPINION: Indeed, There Was A Country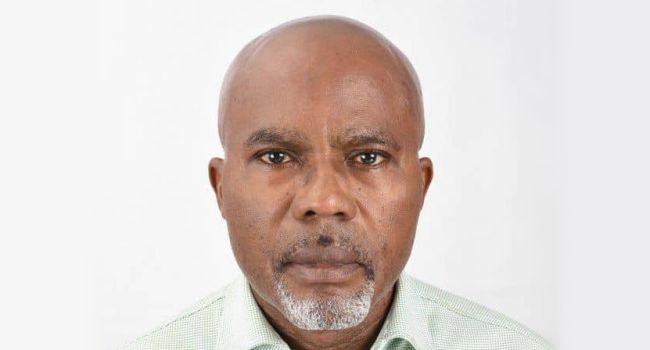 WHEN the legendary author, scholar, nationalist and storyteller, Chinua Achebe [he does not need any title for his name to resonate] published his memoir which became his last known published work while he lived [by the way, the author of the seminal book Things Fall Apart cannot die] in 2012, conventional thinking was that he was writing about the defunct Republic of Biafra. Biafra was a short-lived country of the former South Eastern Region of Nigeria which was forced to break away from the rest of the country in 1967. The secession was crushed in 1970.
The many who felt that Achebe was writing about Biafra in11 years ago were right. After all, the author was essentially concerned with weaving a story of his growing up under colonialism and in post- independence Nigeria and how his personal life bore some striking semblance to the trajectory of Nigeria until the country started to fall apart. The adapted summary of the book would read like this: "Nigeria achieved its independence in 1960, … with great hope [but] freedom brought new problems. Although the people hoped for a bright and peaceful future, the new country remained dominated by old problems. The country quickly devolved into chaos due to weak leadership and corruption; demagogues took advantage, pushing the country towards ethnic conflict. "Nowhere was this clearer than the Eastern Region, the home of the Igbo… In 1967, after a period of intense oppression, the Eastern Region decided to break away from the nation of Nigeria. However, the Nigerian government refused the secession of the Eastern Region when it declared itself the independent Republic of Biafra. A brutal civil war erupted, lasting three years. With staggering atrocities and war crimes, Nigeria-Biafra war was considered one of the worst conflicts in human history".
The striking phrase in the summary of There Was A Country, was where it said that 'the new country remained dominated by old problems'. That was prescient. More than one decade after the book was released our country is still beset by old problems and all of them date back to the 1960s. Or even before. Corruption is still a problem with Nigeria today as it was at the time of the first military coup in 1966 when the plotters bemoaned the ten per centers in government; tribalism as well as fear of sectional domination is still rife as it was pre and post-independence which inspired the word Araba; restiveness and agitations for freedom from Nigeria's choke-hold are still as loud today as they were in 1966/67 which culminated in the bid for secession; and, weak and bad governance have persisted to this day in spite of a relay of military regimes and civilian administrations. Buhari is a telling example of weak leadership and bad governance. Achebe had an uncanny way of writing. And that is why There Was A Country should been seen beyond the author's growing up. And beyond the defunct Biafra. In 1966 he published a novel, A Man of The People, wherein he used imaginary persons to weave a plot about a newly independent African country, the riches of that country and how that country's extremely corrupt leaders had embarked on stealing the country blind. He predicted, in not too many words, that that country was heading to disaster. When Achebe wrote that book Nigeria was an African country; Nigeria just gained independence from Britain; Nigeria's ruling political elite was widely perceived as corrupt; and, one year after the book was published Nigeria slipped into a bloody civil war. Instructively the book ended with a military coup just as in real life Nigeria's first republic was terminated by a military coup one year after the book was released.
In the book Achebe used a character, Odili, to paint a vulgar picture of the mansion of one of the politicians of that era, Chief Nanga. The mansion had 'seven bedrooms and seven bathrooms, one for each day of the week'. Compared with today's Nigeria's political leaders, that man who owned that mansion was a saint. But in There Was A Country, could Achebe be talking about Nigeria and not just Biafra, given how fast the country is unraveling? Yes, it has been a difficult journey since the return of democracy in 1999. We have experienced difficulties and setbacks with successive administrations of Gen. Olusegun Obasanjo, Presidents Umaru Musa Yar'Adua and Goodluck Ebele Jonathan. But nothing to compare with the privations, pains and nepotistic policies of the All Progressives Congress [APC] and their President, Maj-General Muhammadu Buhari in the last eight years. Ahead of the 2015 presidential election, some otherwise respected Nigerians repackaged Buhari and presented him as a 'born again' democrat and a messiah. But a minority of citizens raised their voices stridently against his accession to power.
READ ALSO:OPINION…SCORPION/SARS: The Trans-Atlantic tragedy
They recalled the disaster of his first outing as a military ruler and they argued that by his temperament, antecedents and what had happened in the intervening years since 1985 when he was ousted, a Buhari presidency would be a disaster and an affliction. How agonizingly right they have turned out to be. The only thing is that the magnitude of Buhari's failure would have shocked even those who opposed him from the onset.
Buhari has not changed in 40 years. He is not a democrat and he does not pretend about it. He flaunts his sectarian bonafides with no apologies. He disobeys court orders with impunity. He enjoys inflicting pain on people. He is clueless about economic matters and almost about every other thing for that matter except enthronement of Islamist and Fulani hegemony. He closed Nigeria's borders when he was a military head of state about 40 years ago.
And 40 years later he again closed Nigeria's land borders. For him that is the eternal solution to cross border smuggling. It did not work then, it still did not work now. He changed the Nigerian currency about 40 years ago and about 40 years later we are in the middle of currency change inspired and superintended by the same Buhari. It is a classical no brainer Buharinomics. There is so much uncertainty in Buhari's Nigeria. The presidential election is less than three weeks away but many Nigerians are not sure it will hold. Even the Independent National Electoral Commission [INEC] cannot swear that it will hold. The other day a ranking INEC official said the election might be postponed because of insecurity but the electoral body quickly walked back the statement. But soon after, the INEC chairman himself said the current crippling fuel scarcity could affect the conduct of the election. Buhari is the minister of petroleum resources. He recently set up a 10-man team with himself as the chairman to find solutions .
to the crisis. He is contemptuous of Nigerians. But we deserve whatever we get from Buhari. As Nigerians grapple with fuel crisis, they also now are struggling to get cash for their every day business. The economy is hemorrhaging and families are being torn asunder because we elected Buhari as president. Gut wrenching stories and videos are heard and seen every day from across the country of men and women stripping themselves naked inside banking halls in desperate quests to get their savings to meet personal and family needs. There was a case of mortality in Asaba, Delta state, where a man reportedly dropped dead in a banking hall while waiting in a queue for hours just to get an automated teller machine debit card. That's how low the country has sunk. To imagine that the debit card for which he died would not even grant him access to his own money. The tragedy of the Nigerian is that after queuing to get our permanent voters card [which baring any further extension ended two days ago], queuing at ATMs that do not dispense cash whether old or new bank notes, queuing fruitlessly inside banking halls for cash withdrawals, queuing at petrol stations to buy fuel, if we are fortunate, at three times the official price, some people will in about three weeks queue at polling booths to vote for candidates of a failed political party, the APC, and to elect another Buhari. A people deserve the kind of leaders they get.
AUTHOR:UGO ONUOHA
---
Articles published in our Graffiti section are strictly the opinion of the writers and do not represent the views of Ripples Nigeria or its editorial stand.
Join the conversation
Opinions
Support Ripples Nigeria, hold up solutions journalism
Balanced, fearless journalism driven by data comes at huge financial costs.
As a media platform, we hold leadership accountable and will not trade the right to press freedom and free speech for a piece of cake.
If you like what we do, and are ready to uphold solutions journalism, kindly donate to the Ripples Nigeria cause.
Your support would help to ensure that citizens and institutions continue to have free access to credible and reliable information for societal development.