OPINION: Why the death of Omo matters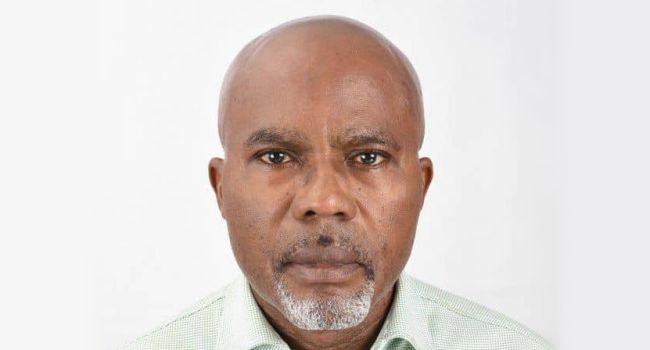 RECENTLY, in March precisely, Unilever Nigeria which has operated in the country for about 100years announced that it would be resting some of its iconic products including Omo, Sunlight, Pepsodent, Lifebuoy, Vaseline, Dove, Knorr, among others. The announcement of the imminent death of Omo and some other homecare and skin cleansing products from the stable of Unilever could be described as sudden and shocking. But was it? Not quite, not really. Because Unilever operates in Nigeria's troubled manufacturing sectoranything is possible. Many companies in that sector are just putting up appearance.
Some, especially those that belong to transnational behemoths, use back channels to bring in some of their products manufactured in neighbouring countries to sell in Nigeria. Many years ago, a company in Nigeria which belonged to a multinational firm used to bring in sweets which were made in its name, from Ghana. Virtually each and every product which Unilever is at the verge of resting their production in Nigeria is iconic. But Omo stands out. Time was in this country when Omo was a generic name for all detergents. To this day, in some communities, Omo is still the name for detergents. There are other products in other sectors in Nigeria which play similar role as Omo did, and still does, in the detergent subsector. For some reasons, Omo has fallen off fromthe pecking order in the detergent market. It somehow contrived not to be the favourite of users.
The decline of Omo could be traced to many factors which we will speak to shortly. For a start, it would appear that the top leadership of Unilever allowed themselves to be blindsided by many unfavourable and deleterious developments in the economy in the past decades. The economic headwind for manufacturers, and some other businesses for that matter, was stifling and suffocating. Portfolio shuffling and product rationalisation are not usually bad business decisions by any going concern. But Omo was synonymous with Lever Brothers Nigeria for many decades but was admittedly less so with Unilever which evolved from Lever Brothers. It is not common in the world ofbusiness for a product that is the face of your business to be allowed togoextinct as now appears to be the inevitable fate of the legendary, and we dare say, beloved Omo.
Imagine Coca Cola or Pepsi Cola being rested. That will be the day. Going burst for this two soft drink brands may not be impossible but it is difficult to imagineit happening. Their case is made worse by the fact that the companies bear the names of their iconic brands. In Nigeria Unilever used to be regarded as one of the oldest surviving FMCG [fast moving consumer goods] companies but it may be about to lose that status with the decline in its product lines. Unilever is going through similar experiences as some other manufacturers in Nigeria. If you need evidence for the depressing prognosis about the Nigerian economy and the dire straits which manufacturers contend with, diligently follow the bulletins of the Manufacturers Association of Nigeria [MAN], the Lagos Chamber of Commerce and Industry [LCCI] and those of other chambers andsimilarbusiness groups in all parts of the country.
It has been a litany of woes, lamentations and warnings from themabout the slow death of manufacturing. In many jurisdictions manufacturing is key to economic growth, employment generation, wealth creationand national security, among others. If it were not so, the biggest economy in the world, the United States, would not be ruinglosing its domestic manufacturing power. That country is currently doing everything possible, including offering irresistible incentives, to lure manufacturers back to the US.
READ ALSO:OPINION…Tales the country told me: Hilda Baci and Seun Kuti
On the other hand, China displaced Japan as the second biggest economy simply by becoming the manufacturers for the world. Today, whenever China sneezes, the world shivers. China is not just the world's manufacturers, it is the world's warehouse. At the beginning of every year when Chinese observe their annual Luna festival with month-long holidays, global trade and commerce take a hit.
The season demonstrates the impact of any disruption in manufacturing. In Nigeria we have struggled with manufacturing for ages. Soon after Nigeria-Biafra civil war [1967-70], the government embarked on the Indigenization policy aimed at placing Nigerians in the commanding heights of manufacturing and the economy in general. The implementation happened at a time that a significant section of the population [the Igbo nation] was pauperized by a deliberate and targeted government policy. The regime of Gen. Yakubu Gowon had decided to gift elements from the defeated Igbo nation twenty pounds sterling only,irrespective of the deposits in their bank accounts before the war. Time had proven that the Indigenization policy was of doubtful value if not completely wrong-headed. The twenty pounds only was designed to punish the Igbo. From a failed indigenization of companies, the country stumbled into import substitution programme. That also failed, woefully. So why is Omo, Lux, Pepsodent about to die?Simple. Nigeria's successive administrations are to blame especially the inept regime of Gen. Muhammadu Buhariof the last eight years. For far too long, Nigeria has grappled with poor infrastructure including inadequate public power supply; dilapidatedroads; none existent rail network; chaotic seaports and nightmarish access roads to the ports which are deliberately concentrated in Lagos. Any one of these problems would have, and does have, grave negative impact on domestic manufacturing. A combination of them as is the case makes production unprofitable. Nigeria's is widely and derisively described as a diesel economy. Unlike elsewhere, our economy runs on neither public power supply nor on gas which ironically we have in abundance but have elected to waste by flaring. So our manufacturing concerns rely on diesel fuel-powered electricity generators. The manufacturers have had to cope with a situation in the last few years where the price per litre of diesel fuel climbed from less than N200 to over N800. Today the price per litre of diesel hovers just above N600. The greater tragedy is that we are in the habit of humouring ourselves by believing that our population of over 200 million people translates into huge consumer market. It is not. It is a burden. It is a ticking bomb. It's only 'useful' for elections and enthroningthe rule of the ignorant mob. For economic purposes, a recent study by the World Bank quoted by Stears showed graphically that less than four million Nigerians out of our over 200 million people canafford to spend up to $10 [N7,500]a day.
Damning! This frightening finding means that even if other things were to be equal and manufacturing is in full swing, there is no domestic market to sustain their output. In comparison Kenya with a population of 53 million has 1.8m people who can spend $10/day; Cameroon's 36 million has 3.1m; Ghana's 32 million has 5.2 million; and South Africa with 60 million population has 15.9 million people who can spend $10 every daywithout breaking sweat. So the odds are stacked against manufacturing in Nigeria withpoor infrastructure and tiny consumer market. And then there is the critical issue of routine devaluation of the Naira, galloping inflation in a regime of stagnant and eroded wages, multiple exchange rates [which feed rent seekers], multiple taxations[which is a veritable disincentive]and lack of access to foreign exchange.
Some of these issues have contributed to the impending death of Omo. In its March statement on scaling back production on home care and skin cleansing brands Unilever said that it would be prioritizing"business continuity measures that reduce exposure to devaluation and currency liquidity". More companies will likely follow. An American news organization, Bloomberg, has projected that Nigeria this year would see its second biggest currency devaluation under theregime of the All Progressives Congress [APC] political party while the Bank of America said in a forecast in October 2022 that the Naira could be devalued by as much as 20% this year. Let us brace up because it could just be that the worst is yet to come. A bitterly contested elections, a fractured country and a regime that might have to contend with legitimacy issues for a long time will not make the task ahead any easier. Transactional politics is still in full swing. Fasten your seat belt for the ride will be bumpy and turbulent.
AUTHOR: UGO ONUOHA
---
Articles published in our Graffiti section are strictly the opinion of the writers and do not represent the views of Ripples Nigeria or its editorial stand.
Join the conversation
Opinions
Support Ripples Nigeria, hold up solutions journalism
Balanced, fearless journalism driven by data comes at huge financial costs.
As a media platform, we hold leadership accountable and will not trade the right to press freedom and free speech for a piece of cake.
If you like what we do, and are ready to uphold solutions journalism, kindly donate to the Ripples Nigeria cause.
Your support would help to ensure that citizens and institutions continue to have free access to credible and reliable information for societal development.