PETITION AGAINST BUHARI: Nigerians want to see justice done, PDP tells judiciary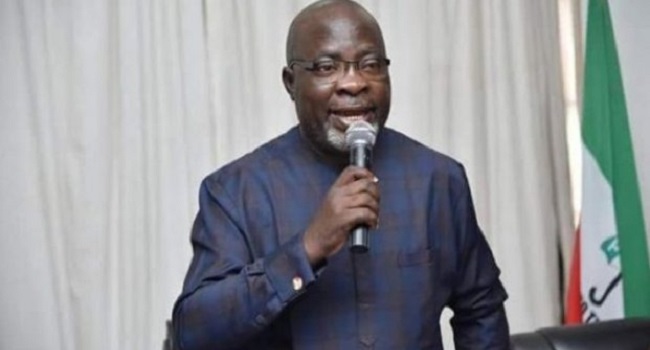 The Peoples Democratic Party (PDP) has called on the judiciary to ensure it delivered justice in the petition before the Presidential Election Petition Tribunal, which the party and Atiku Abubakar filed, challenging the declaration of President Muhammadu Buhari as the winner of 2019 presidential election.
Atiku, who was the presidential candidate of the PDP and his party, in their petition at the tribunal, alleged that the Independent National Electoral Commission (INEC) rigged the election in favour of the president and the governing All Progressives Congress (APC).
The party is claiming that Atiku won the election results in INEC's server but that the commission had used a fake result to declare Buhari as the winner of the poll.
PDP national spokesman, Kola Ologbondiyan, stated this on Friday when he received a Coalition of Young Professionals (CYP) in Abuja, who paid the party a solidarity visit at its national secretariat.
He urged Nigerians not to lose faith in the country and its democracy.
He said, "The general expectation pervading the nation across the board is that the judiciary, as the last hope of the common man, will be dauntless in addressing the substance of the petition by the peoples' candidate, Alhaji Atiku Abubakar, in the collective quest to retrieve a stolen mandate through the legal process.
"As a party, we have made a solid case before the panel. Our candidate, Alhaji Atiku Abubakar, had also presented his case supported by credible evidence. We had presented incontrovertible evidence to show that our presidential mandate was stolen. Every Nigerian now looks on to the judicial officers for justice.
"Nigerians are waiting and hoping that the judiciary will have the courage to do justice in the presidential election petition.
READ ALSO: IMO: Okorocha dares Ihedioha, says he cannot order his arrest
"In the face of the anguish, pains, calamitous events, bloodletting, strong division, resentment, insecurity, acute hunger and starvation crippling our country, Nigerians' only hope is now in the judiciary to save our nation by addressing the substance of the petition by Atiku and the PDP."
Meanwhile, Buhari Media Organisation (BMO) had also on Friday, accused, Atiku a former vice president, and his PDP party of plotting a smear campaign against Chief Justice of Nigeria, Tanko Mohammed, ahead of the September 13 judgment of the tribunal.
Join the conversation
Opinions