Tension in Adamawa, as rape case sparks debate over who should prosecute; Police or NSCDC?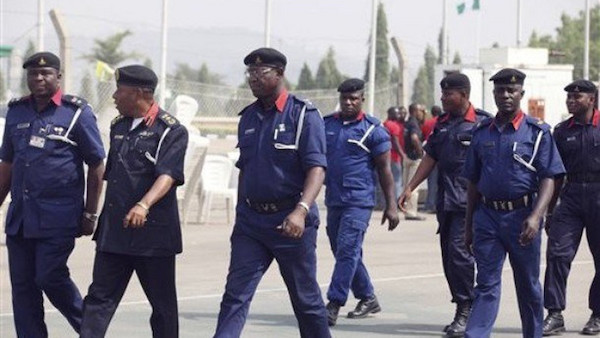 There is brewing tension in Adamawa over alleged moves by the police to stop officials of Nigeria Security and Civil Defense Corps (NSCDC) from prosecuting suspects involved in rape and other criminal cases.
It was gathered, that trouble started after officials of NSCDC in Mubi attempted to prosecute a suspected rapist who is said to be from an influential family.
The influential family were said to be using the police and judiciary with the support of few lawyers in Mubi to stop the prosecution with the claim that NSCDC has no power to prosecute such case.
Read also: Police rescue Asst. Commissioner of Police kidnapped in the Kaduna corridor
It was also gathered, that the Police Area Commander in charge of Mubi, ACP Abu Vonchir, had in a letter requested that the NSCDC should restrict its operations within the Act setting it up.
He was alleged to have also called on Nigerian Correctional Service to reject suspects taken to them by officials of NSCDC.
When contacted on the matter, the police spokesman in the state DSP Suleiman Nguroje said, "I am yet to be briefed, so I am not aware of the matter."
Ripples Nigeria has reported how Adamawa Commander of the NSCDC, Mr Nuraddeen Abdullahi, had on Friday while parading a suspect who allegedly raped a 9yrs old girl in Yola town, said NSCDC, contrary to beliefs in some quarters, has the powers to prosecute any criminal.
He cited the Corps Act, 2007 as amended in section 3 (1) (f) (i) which he said empowered the agency to carry out prosecution of the crimes in question.
According to him, the Act reads: "The corps shall have power to arrest with or without warrant, detain, investigate and institute legal proceeding by or in the name of Attorney-General of the Federation in accordance with the provisions of the constitution of Federal Republic of Nigeria against any person who is reasonably suspected to have committed an offense under this Act or is involve in any criminal activity".
By Ibrahim Abdul'Aziz….
Join the conversation
Opinions