There is no excuse for sexual harassment —Osinbajo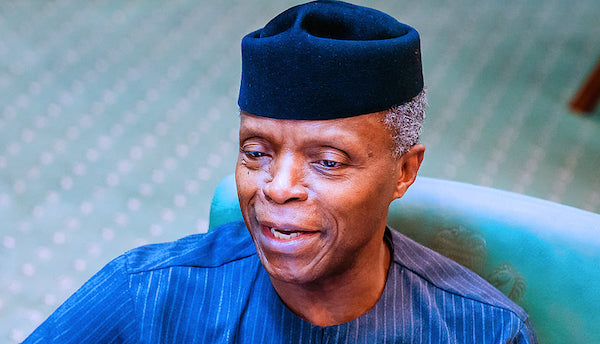 Vice-President Yemi Osinbajo on Wednesday said there should be no justification for sexual assault and rape.
According to a statement by his spokesperson, Laolu Akande, the Vice-President spoke during a webinar on anti-sexual harassment organised by the Obafemi Awolowo University, Ile Ife titled, 'Finding safe spaces for female students in Nigerian universities.'
According to the statement the event was based on the book, "Naked abuse: Sex for grades in African universities" written by a former presidential spokesman, Mr Olusegun Adeniyi.
Read also: #SexForGrades: Bill against sexual harassment in varsities passes second reading in Senate
"The victim must always be seen as the victim. There cannot be an excuse, especially given the power configuration between students and lecturers, that the victim could have somehow invited the abuse upon themselves," the Vice-President was quoted as saying.
"I think it is an important consideration to be made and we must not allow that notion to persist.
"There is also the comparison sometimes made between demanding bribes for service and sex for grades. Sometimes people will argue that a bribe is a bribe and there is no reason why the punishment for sex as the currency of the bribe, should be stricter than an ordinary bribe."
Join the conversation
Opinions