Theresa May under immense pressure in the face of resignations as she pushes draft Brexit agreement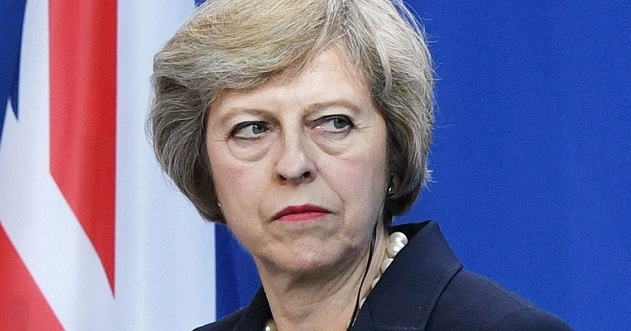 Following a string of devastating resignations from her cabinet over Brexit plans, Prime Minister Theresa May told Parliament on Thursday that Britain will leave the European Union in March, deal or no deal.
May faced a torrent of criticism in the chambers as members of Parliament, including those from her own Conservative Party, stood and denounced her Brexit plans as either a weak capitulation, an act of naive folly or a looming disaster.
Some members pleaded with May to stage a second "People's Vote" to give citizens another chance to rethink Brexit. Others decried her proposals as condemning Britain to years of unbreakable alliance with European rules and regulations — and failing to make good on the vow to "take back control" as the pro-Brexit campaigns promised two years ago.
Hours before the parliamentary session, May's government was rocked by a series of protest resignations, including that of the minister in charge of helping Britain leave the European Union, Brexit Secretary Dominic Raab.
"I know it's been a frustrating process — it has forced us to confront some very difficult issues," May conceded before Parliament. "But a good Brexit, a Brexit which is in the national interest is possible. We have persevered and have made a decisive breakthrough."
That optimistic optic was not visible in Parliament. Hardly anyone stood to support May, as the pound sterling plummeted on currency markets and the hashtag #Brexitshambles was trending.
The prime minister said the draft withdrawal agreement, approved by her cabinet on Wednesday night, will go to a vote by leaders of the remaining 27 member states of the European Union on Nov. 25.
Afterward, the British Parliament would get a "meaningful vote" on the deal, May said.
Lawmakers warned May that she will not be able to muster enough support for the exit plan when it comes before Parliament, most likely in early December.
Mark Francois, a Conservative lawmaker and top Brexiteer, said the arithmetic just wasn't there. He said that by his calculations, 84 Conservatives — "and going up by the hour" — would vote against it. Adding to that, he said, "the Labour Party have made plain today that they will vote against this deal," as will major parties from Northern Ireland and Scotland.
"It's therefore mathematically impossible to get this deal through the House of Commons," he said. "It's dead on arrival."
Sarah Wollaston, a Conservative lawmaker and pro-European, said, "It will be blindingly obvious to the entire country that the prime minister's deal cannot pass this house."
The day began with abandonment, when Raab abruptly resigned as Brexit secretary on Thursday morning, saying he could not support the withdrawal agreement approved by her cabinet the night before.
This was an especially stinging setback for May. Also quitting their posts was another cabinet secretaries and two junior ministers, one from the Brexit office. The rapid-fire resignations sent shudders through E.U. headquarters in Brussels, raising the possibility that May does not have the support she needs to pursue her deal for a softer, slower-moving Brexit.
In his resignation letter, Raab wrote, "I cannot reconcile the terms of the proposed deal with the promises we made to the country in our manifesto at the last election."
Specifically, Raab said he could not support May's plan because it treats Northern Ireland's future trading and customs relations with the European Union in a way that "presents a very real threat to the integrity of the United Kingdom."
The resignation drew immediate derision from pro-E.U. voices in Brussels who have lamented the Brexit decision. Many Europeans have grown weary of the chaos over Brexit in Britain, where May's own government is in constant crisis over its departure plans.
"Who negotiated those UK terms again…? Surely the #Brexit Minister had nothing to do with it and learned of the terms yesterday…..? Oh wait," Marietje Schaake, a Dutch member of the European Parliament, wrote on Twitter.
E.U. officials involved in the negotiations said they were focused on the current deal and that it was unclear whether they could offer any changes that would satisfy London any more.
In Brussels, the E.U.'s chief negotiator, Michel Barnier said, "We still have a long road ahead of us on both sides."
European Council President Donald Tusk said, "Since the very beginning, we have had no doubt that Brexit is a lose-lose situation, and that our negotiations are only about damage control."
Shailesh Vara, a Northern Ireland minister, also quit the May's government early Thursday, saying that May's deal left Britain in a "halfway house" with "no time limit on when we will finally be a sovereign nation."
An hour after Raab quit, Esther McVey, Britain's work and pensions minister, followed him out the door. "We have gone from no deal is better than a bad deal, to any deal is better than no deal," she wrote in her letter.
McVey complained that May's proposal means handing over $50 billion in exit dues "without getting anything in return." She said, "It will trap us in a customs union, despite you specifically promising the British people we would not be. It will bind the hands of not only this, but future governments in pursuing genuine free trade policies."
Political opponents were quick to pounce, with some predicting May's demise.
Read also: Death toll rises to 7 as tropical storm Florence is predicted to batter eastern US states for days
Paddy Ashdown, the former leader of the Liberal Democrats, tweeted: "With Raab gone May becomes a goner. With May gone the Tories will not be able to find anyone to unite behind. And so the great unraveling begins."
The leader of the opposition Labour Party, Jeremy Corbyn, said May must withdraw from her "half-baked" Brexit plan.
On Wednesday night, after a five-hour meeting with her cabinet, and months of struggle and delay, May emerged from 10 Downing Street to announce that her ministers had "collectively" approved her Brexit plan.
The draft agreement, negotiated by British and European Union officials, was a decisive step toward finalizing Britain's departure from the European Union in March.
The agreement, which has been compared to the world's most complex divorce settlement, lays out the billions of euros that Britain will pay to leave, what rights Europeans living in Britain will have after Brexit, and how a 21-month transition period will work.
For the past two years, the greatest debate over Brexit has not been waged between Brussels and London, but within May's fractious Conservative Party.
Hard-line Brexiteers have pushed for a decisive split from European bureaucrats and courts, from E.U. rules and regulations, while others, led by May, have sought a softer Brexit, a compromise package that keeps Britain more closely aligned with Europe to better protect the British economy.
Join the conversation
Opinions
Support Ripples Nigeria, hold up solutions journalism
Balanced, fearless journalism driven by data comes at huge financial costs.
As a media platform, we hold leadership accountable and will not trade the right to press freedom and free speech for a piece of cake.
If you like what we do, and are ready to uphold solutions journalism, kindly donate to the Ripples Nigeria cause.
Your support would help to ensure that citizens and institutions continue to have free access to credible and reliable information for societal development.