Trump's homeland security adviser resigns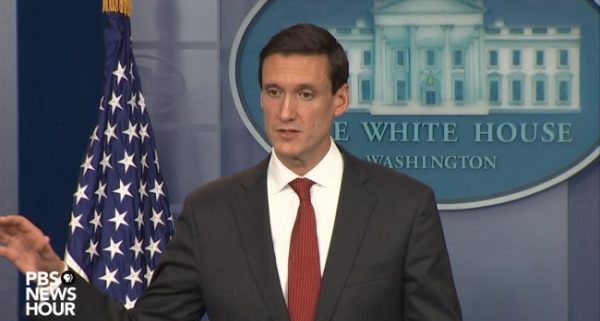 White House Homeland Security Adviser Tom Bossert who is regarded as the most favourite aide of President Donald Trump has stepped down from his post.
His resignation was revealed in a statement by White House press secretary, Sarah Sanders, said: "The president is grateful for Tom's commitment to the safety and security of our great country.
"Tom led the White House's efforts to protect the homeland from terrorist threats, strengthen our cyber defenses, and respond to an unprecedented series of natural disasters. President Trump thanks him for his patriotic service and wishes him well."
Read also: SYRIA CHEMICAL ATTACK: US, Russia in war of words
His resignation is coming hours after the FBI carried out a raid on the office of Trump's lawyer Michael Cohen who is under investigation for alleged crimes related to bank fraud and campaign finance violations.
Reports say the FBI also raided Cohen's hotel and residence earlier, seeking documents on his clients and personal finances of the lawyer whose investigation by the FBI was described by Trump as 'disgraceful'.
According to US media, documents seized in the raid included those regarding a $130,000 payment made to adult film star Stormy Daniels less than two weeks before the 2016 presidential elections.
Join the conversation
Opinions